Located off the coast of Belize, Ambergris Caye is a stunning tropical paradise known for its pristine beaches, crystal-clear waters, and vibrant marine life. Whether you're a nature lover, water enthusiast, or simply seeking relaxation, Ambergris Caye offers a plethora of attractions to suit every traveler's interests. Here are our top 10 must-visit attractions to experience during your SunBreeze stay. 
1.Hol Chan Marine Reserve and Shark Ray Alley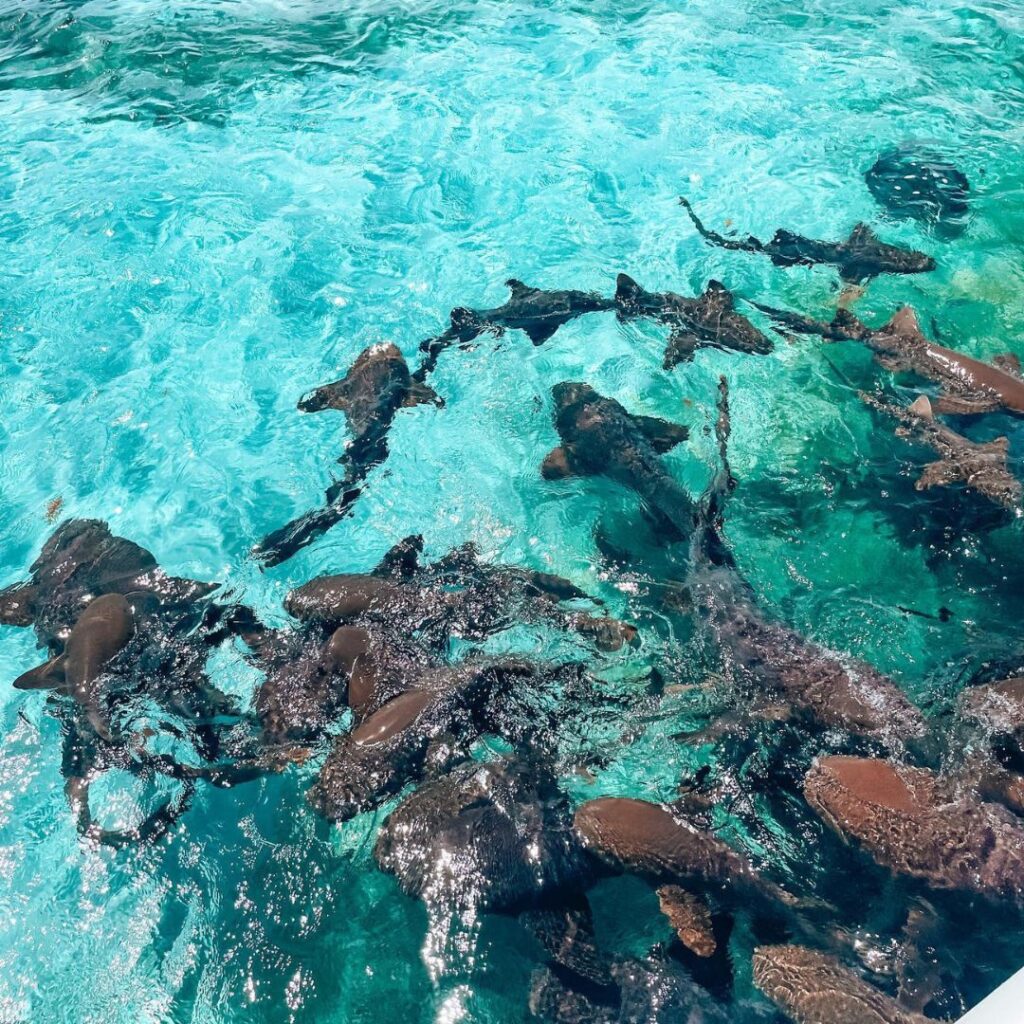 Embark on a snorkeling adventure to Hol Chan Marine Reserve, one of Belize's oldest and most popular marine park. At this reserve you can dive or snorkel. Dive into the vibrant underwater world and witness an array of colorful coral reefs, tropical fish, and rays. Next up, swim alongside majestic nurse sharks, an experience you won't soon forget at Shark Ray Alley . For an adrenaline rush, you can snorkel with gentle nurse sharks and mesmerizing stingrays in their natural habitat. Don't worry, they're completely harmless and provide an unforgettable encounter with marine life.
2. The Great Blue Hole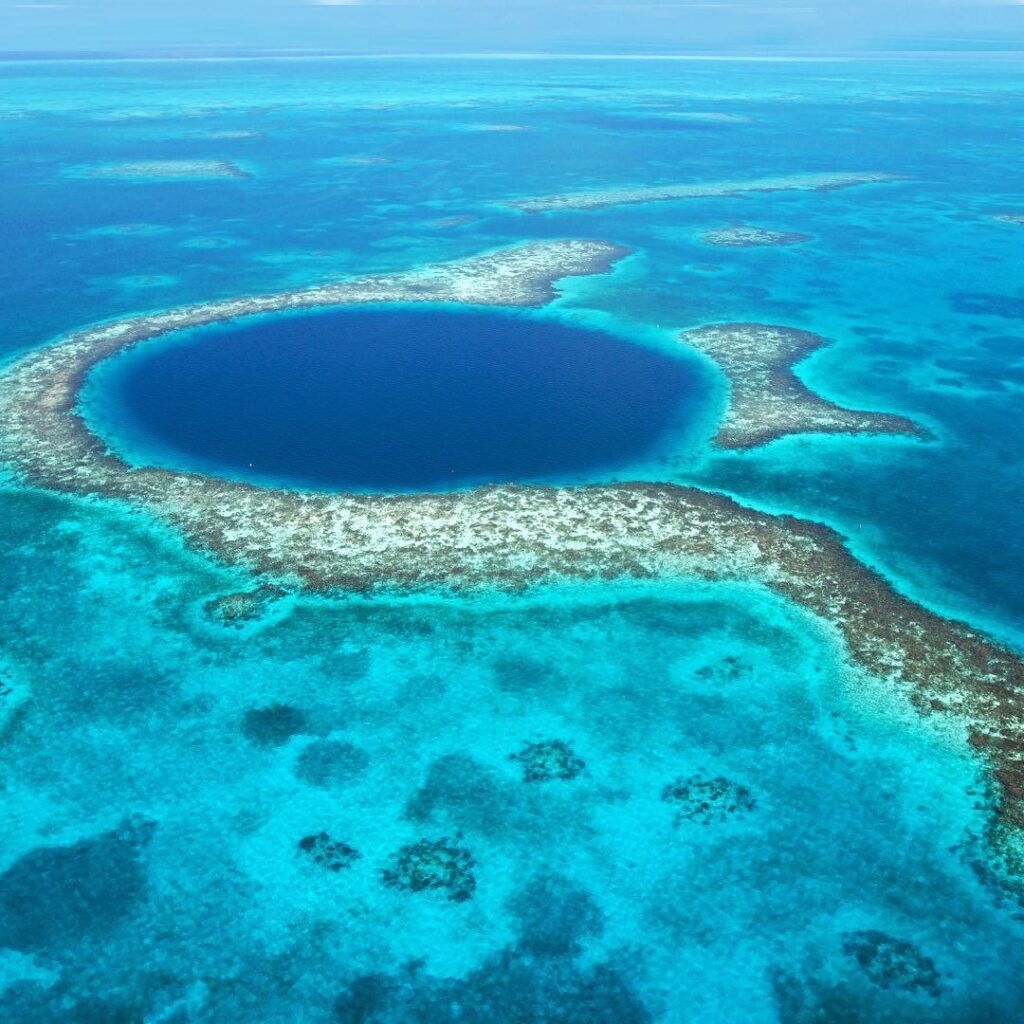 A world-renowned natural wonder, the Great Blue Hole is a must-visit attraction for divers and adventure seekers. This colossal underwater sinkhole offers breathtaking diving experiences, with the chance to explore massive stalactites, unique marine life, and awe-inspiring geological formations. For none divers considering seeing this majestic flight via air. 
3. San Pedro Town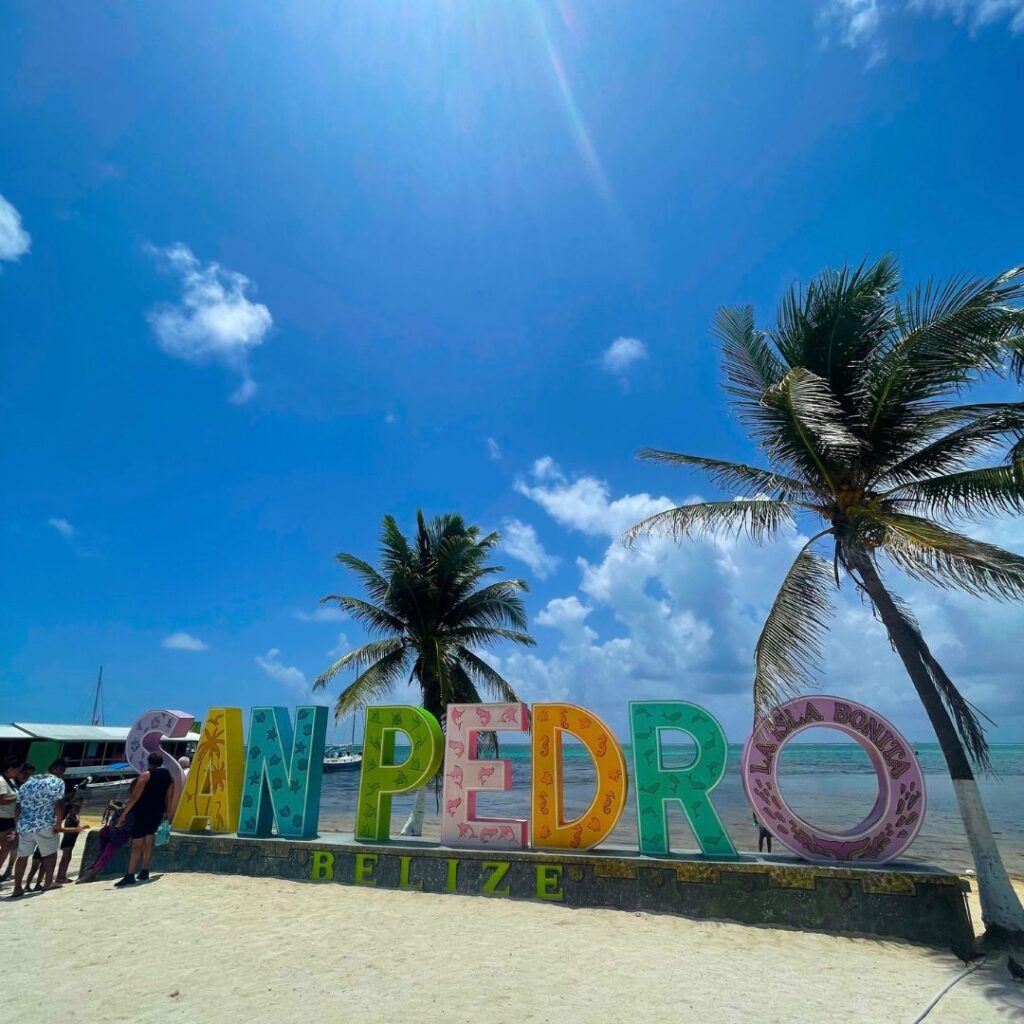 Immerse yourself in the vibrant culture of San Pedro Town, the main settlement on Ambergris Caye. The hotel is located in the hear of San Pedro town allowing you to easily wander through its charming streets, filled with local shops, restaurants, and art galleries. The San Pedro sign in Central Park makes for a great photo opportunity.
4. Explore the Flats: Fly fishing
Ambergris Caye is a popular destination for fly fishing enthusiasts, thanks to its abundant flats, mangroves, and diverse marine life. Ambergris Caye is known for its expansive flats, which are ideal for fly fishing. Bonefish, tarpon, and permit are the primary targets for anglers. These flats offer a challenging and rewarding experience as you stalk your quarry and make precise casts.
5. Beachfront Dining at Blue Water Grill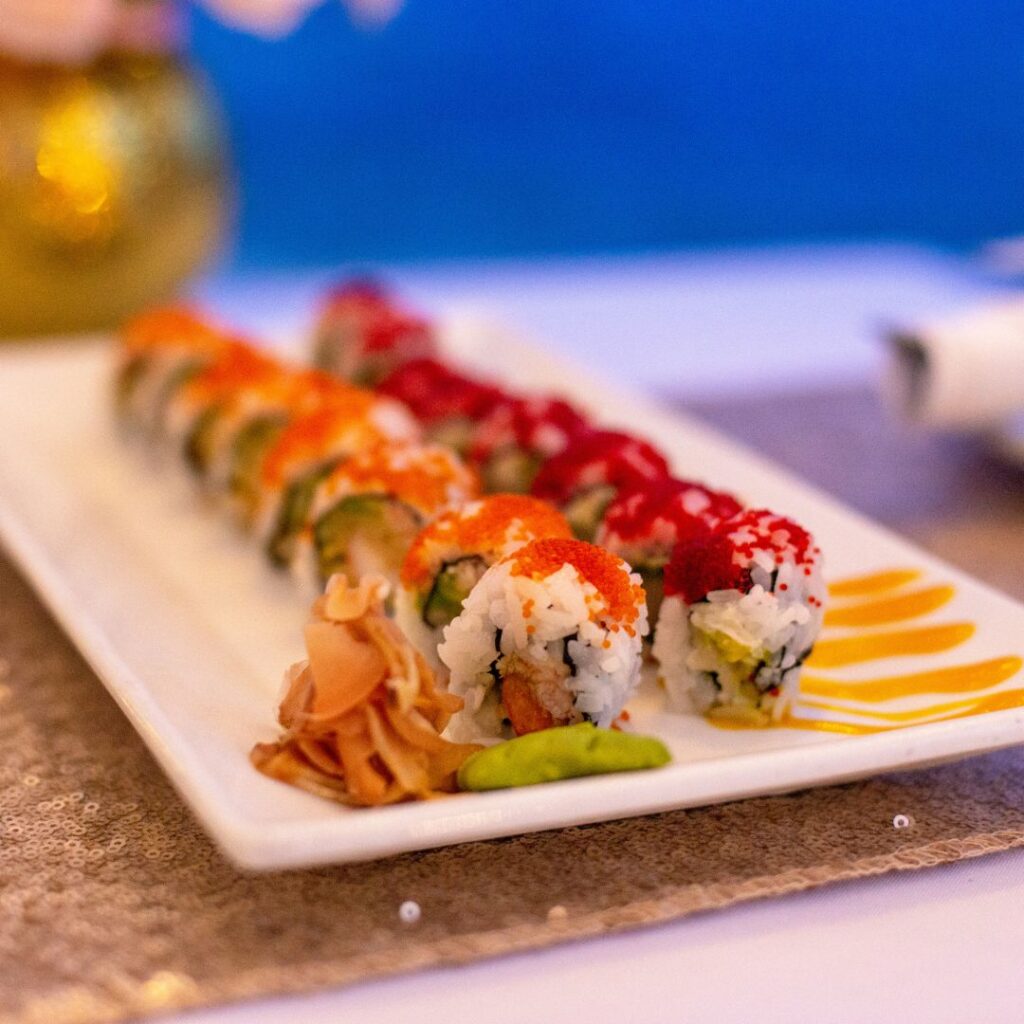 Don't miss the opportunity to try Belizean dishes like ceviche, lobster, and rice and beans, which are delicious and a highlight of any visit to Ambergris Caye. On property, dine at Blue Water Grill serving up some of the best seafood dishes in town. Into sushi? Dine in on Tuesday or Friday for sushi nights. Be sure to snap a photo by the I love Belize sign.
6. Golf Cart Exploration
Rent a golf cart and explore the island at your leisure, stopping at various points of interest along the way. Palapa Bar and Grill is a popular beach bar where you can relax in inner tubes in the water, enjoy delicious food, and soak in the stunning view. Another popular stop is Truck Stop is essentially a food and entertainment hub designed to resemble a retro-style truck stop. It features a variety of food trucks serving delicious cuisine and drinks. It's open-air seating area provides a casual and friendly atmosphere to spend some time. 
7. Secret Beach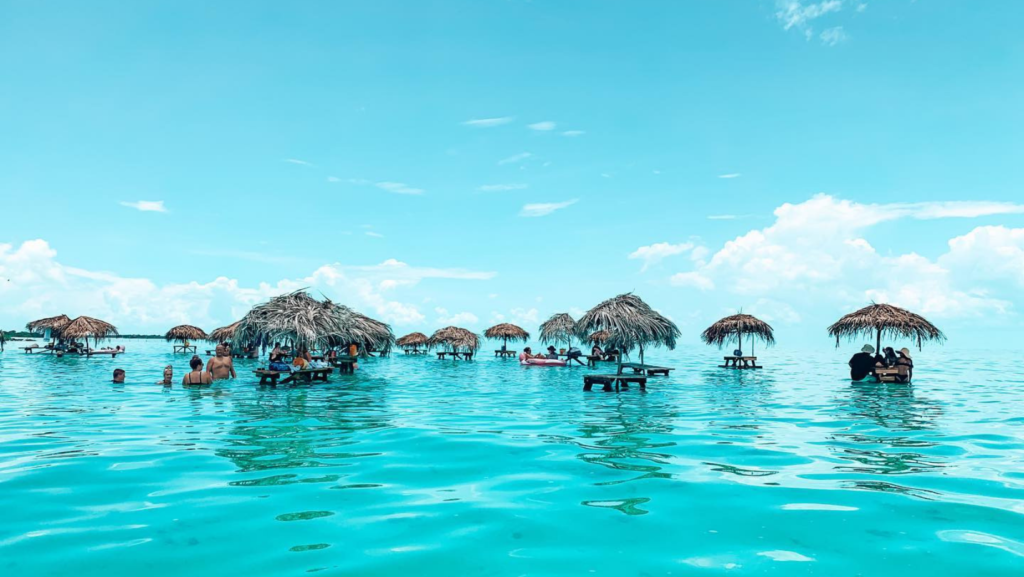 Spend the day soaking up the sunshine in the sea at Secret Beach, a beach on the westside of the island known for its tranquil atmosphere and crystal-clear waters. Relax on the sandy shores, indulge in delicious local cuisine. Enjoy lunch on a picnic table in the water. Renting a golf cart is a popular and convenient way to get around Ambergris Caye, getting t secret beach will take you roughly 40 minutes.
8. Night Diving the Belize Barrier Reef
Night diving is an incredible experience that allows you to explore the vibrant underwater world in a whole new light. As the sun sets and darkness falls, the reef comes alive with nocturnal creatures and unique marine life. You can witness bioluminescent plankton glowing in the water, encounter hunting octopuses, and observe the mesmerizing behavior of nocturnal fish species. Night dives on the Belize Barrier Reef offer a thrilling adventure for experienced divers and a chance to witness the fascinating mysteries of the underwater world.
9. Mexico Rocks Snorkel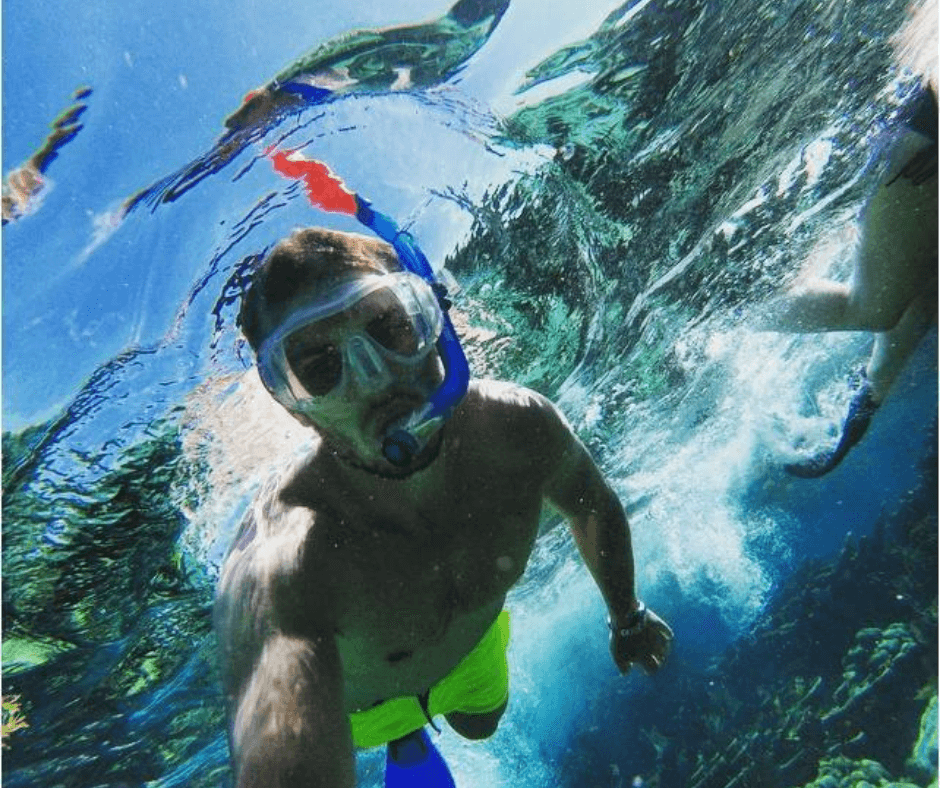 Located north of Ambergris Caye, Mexico Rocks is a popular snorkeling spot boasting a vibrant and diverse array of marine life. Swim amidst coral formations and encounter colorful fish, sea turtles, and stingrays. It's a haven for underwater photography enthusiasts and nature lovers alike.
10: Belize Chocolate!
For chocolate lovers visit Belize Chocolate Company store, two minute walk from the hotel. Take a tour to learn about the chocolate-making process and indulge in some of Belize's finest chocolate treats. For those that have a sweet tooth you can also get your sugar fix on property at blue water grill serving daily a warm flourless chocolate cake made with 60% Belizean dark chocolate. served with vanilla ice cream and topped with chocolate and caramel sauces.
When not exploring the top attractions above, spend your time basking in the beauty and tranquility of the beach and pool at Sunbreeze Hotel. The hotel allows for indulge in some much-needed relaxation by the sea. Lounge beachfront, listening to the gentle waves crashing against the shore and feeling the warm sun on your skin. Take a refreshing dip in the pool, surrounded by lush tropical foliage and comfortable loungers. Indulge in a cocktail from the poolside bar as you unwind and soak up the serene atmosphere. Sunbreeze Hotel provides