Belize Inland Adventure Tours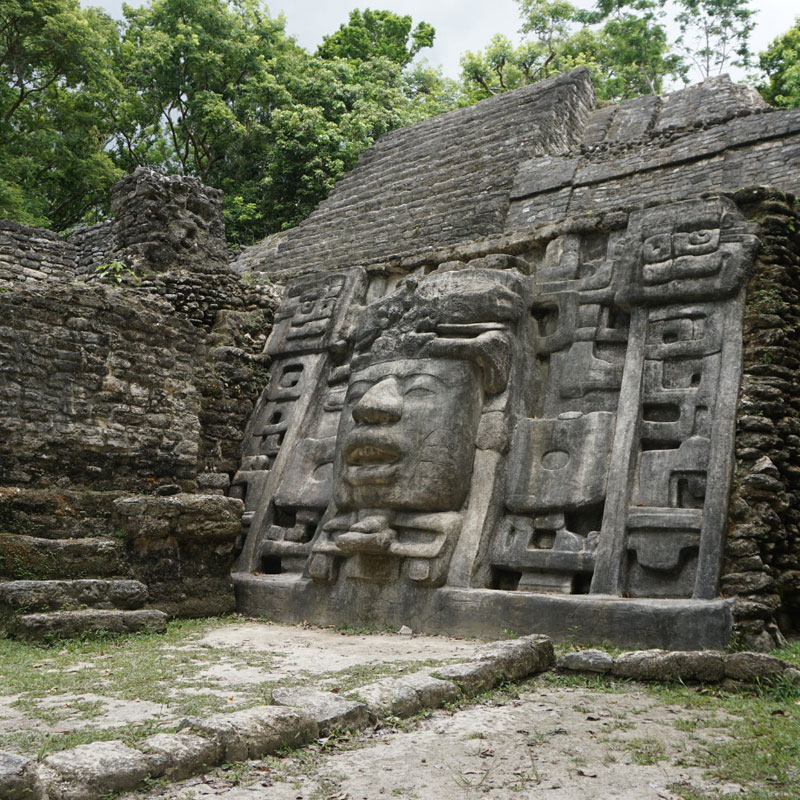 Enjoy a delightful continental breakfast as we make our way to the mainland by boat. Along the way, the guides point out the wide variety of flora & fauna. Once on the mainland, we board a private bus or van that takes us to Tower Hill. Upon arrival at Tower Hill, we board another boat that takes us down the New River to Lamanai. As we make our way down the river, we encounter birds, monkeys & crocodiles. At Lamanai, we take a break for lunch, served under the jungle's canopy, followed by a guided tour of the ruins that perch on the water's edge.
Not Included: Entrance Fee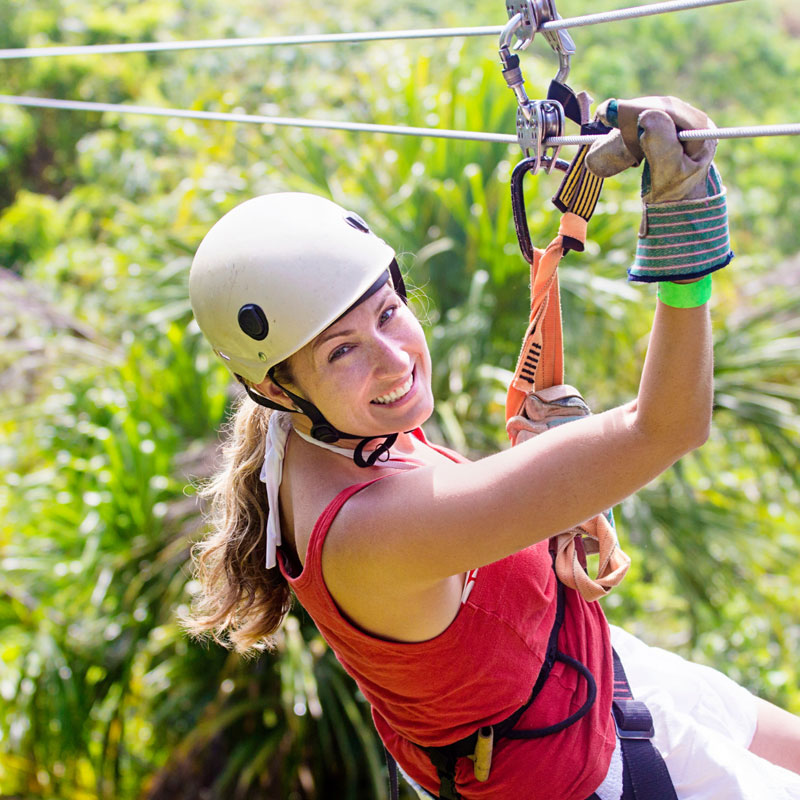 This wonderful day begins as we make our way towards the mainland and up the Old Belize River. Once in the River, we will serve a light breakfast while encountering wildlife such as crocodiles, iguanas and howler monkeys. When we reach Manatee Lookout, we board a private bus with a guide who takes you to Jaguar Paw. At Jaguar Paw, you travel through the jungle to the Zip Line, where you climb to the first platform. From there, you "Zip" through the dense tropical rainforest canopy in eight different stages. After about an hour and a half, you return to the resort for lunch. After lunch, your guide takes you along a 40-minute jungle trail up to the entrance to Xibalba caves. Then it is time to put on your headlamps and inner tubes and splash into the cool water and be amazed as you glide through the amazing caves filled with stalactites, stalagmites, and crystals. Caves were once the worship temples of the Mayas.
Not Included: Entrance Fee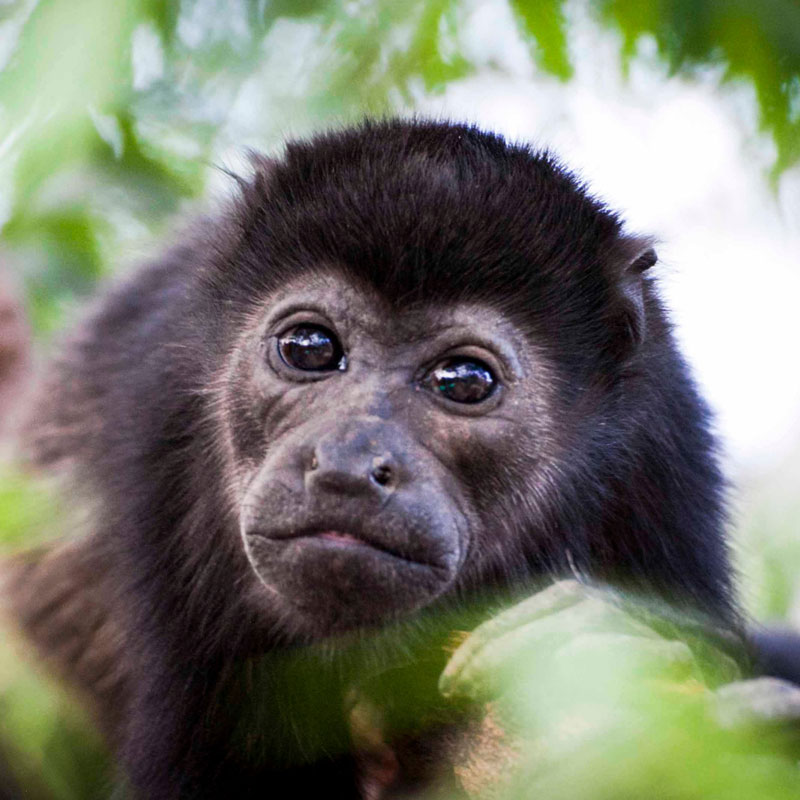 Belize Zoo is upon 29 acres of tropical savanna and exhibits over 150 animals, representing over 45 species, all native to Belize. The zoo keeps animals orphaned, rescued, born at the zoo, rehabilitated, or sent to the Belize Zoo as donations from other zoological institutions. Come and see animals indigenous to our country, such as Tapir, Keel-Billed Toucan, Jaguar, Crocodile, Jabirus Stork, Scarlet Macaw, and much more in a natural habitat atmosphere.
Not Included: Entrance Fee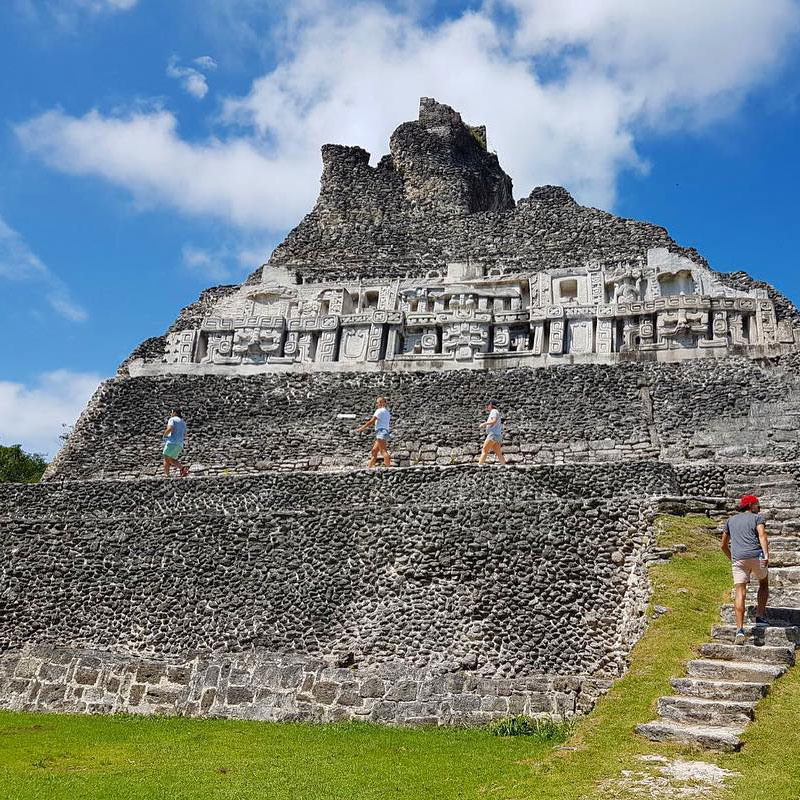 Believed to have been built sometime during A.D. 150 – 900, the golden age of the Mayas. Xunantunich contains three ceremonial plazas surrounded by house mounds. It was first opened in 1938 after centuries of neglect. Being the first Maya site to be opened in the country, it has attracted the attention and exploration of many other archaeologists over the years. Located across from San Jose Succotz Village, eight miles from the western border, this site can only be reached by a hand-cranked ferry across the Mopan River.
Not Included: Entrance Fee
Our front desk personnel will be more than happy to assist you with booking your desired tour. They will also reconfirm with you pick up time at SunBreeze Dock. If you are interested in a tour not mentioned, please, let us know. res@sunbreeze.net
Adventure Package Available
snorkel, cave tube, zipline & visit a Maya site.
Here's what our guests are saying
"At the recommendation of diver friends who have been staying at SunBreeze for years (a good sign), we contacted manager Julia Edwards about our trip to Belize. Not only did she facilitate our 5-day stay at SunBreeze in San Pedro, but she helped organize our entire trip, including a stay at an affiliated property (Hidden Valley Inn) in Belize's interior and several tours (Tikal, ATM cave, snorkeling, etc.). Our trip was perfect."