San Pedro Belize Dive Shop
SunBreeze Hotel has an on-site dive centre making all your dive needs easy and convenient. Locally owned and operated since 2000, Ambergris Divers is a 5 star PADI Center. As an affiliated PADI Dive Center, they are also a certified Belize Tourism Board Tour Operator and DAN Business Partner.
Our on-site dive center specializes in Scuba Diving Tours, Dive Courses, and Snorkel tours. Ambergris Divers cater to experienced and novice enthusiasts offering a range of dive experiences within the immediate Barrier Reef and marine reserve areas.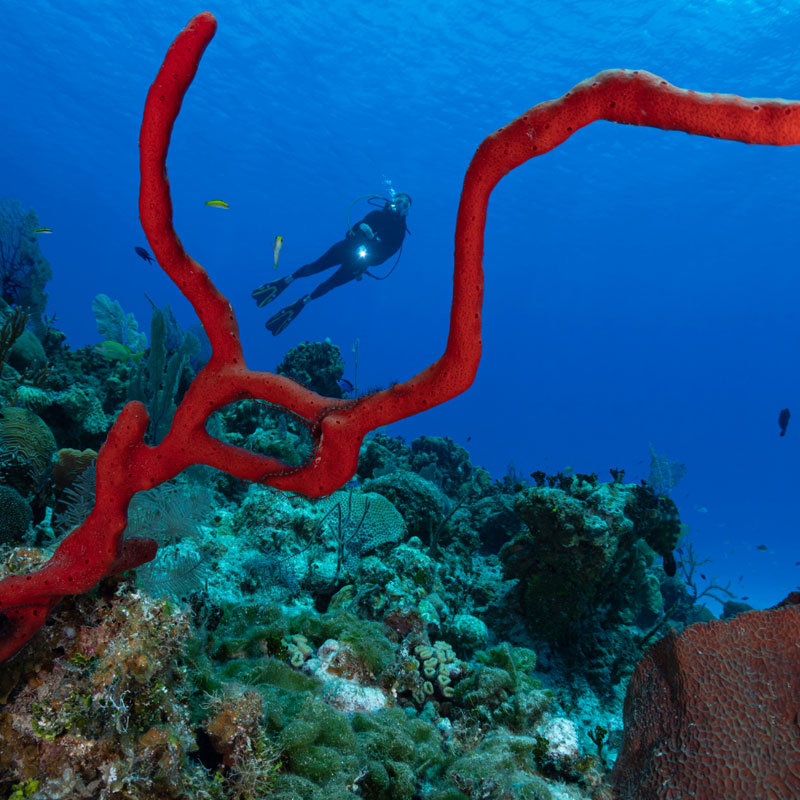 The brilliant underwater beauty of the Caribbean is just a stone's throw from shore, only a short 5-10 minute cruise from the SunBreeze pier takes you to multiple dive sites just beyond the reef crest. Spend the day exploring the reef by tank. Choose from 1 to 3 tank dives experiencing depths of 60-80 feet.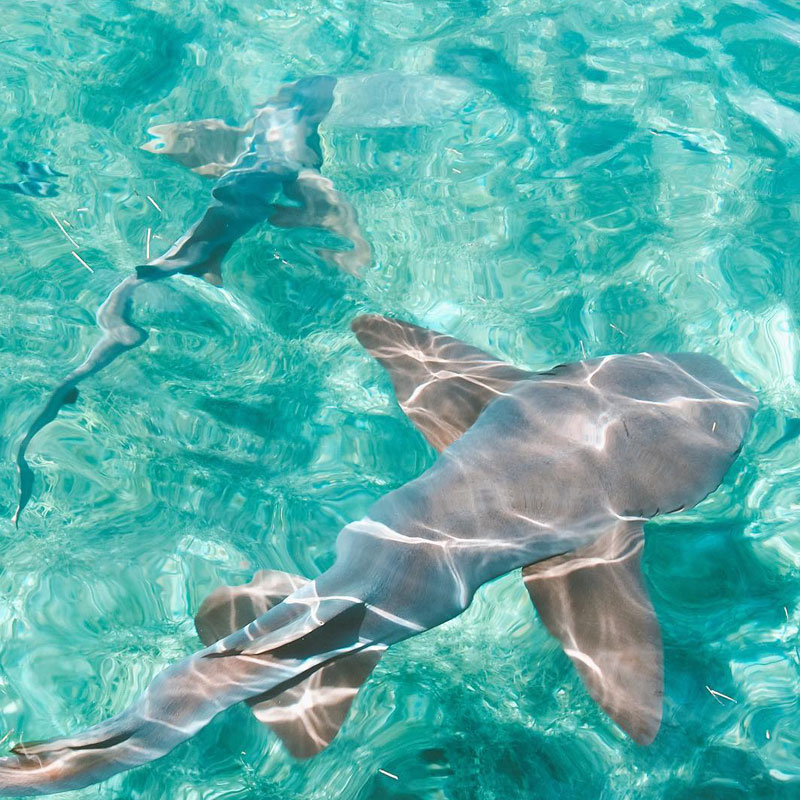 Hol Chan & Shark Ray Alley Dive + Snorkel Combo trip
Hol Chan Marine Reserve and Shark Ray Alley are approximately 4 miles southeast of SunBreeze Hotel. It is the single most popular day trip from San Pedro, perfect for snorkeling and diving. Hol Chan is Mayan for 'little channel." The entire reserve focuses on a cut through the reef (called a quebrada) which is little more than 25 yards wide and 30 feet deep. Over 160 species of fish have been identified in the reserve, along with nearly 40 species of corals, 5 sponges, 8 algae's, 2 seagrasses, 3 marine mammals, and 3 species of sea turtle. You will do one tank dive here before morning over to Shark Ray Alley.  Annexed to Hol Chan is Shark Ray Alley for a snorkel. Nurse Sharks and Rays have a great tolerance for snorkelers and seem to enjoy the human interaction.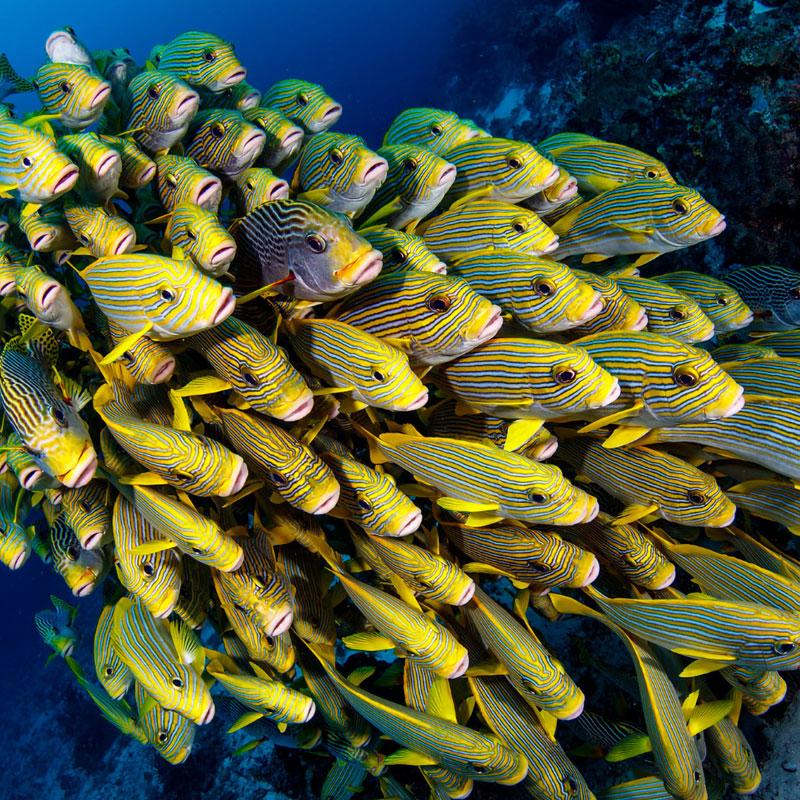 Night Dive  presents an opportunity to go underwater when lights other than natural sunlight is required to see.  In the daylight, vibrant tropical fish and an array of other sea life paint a vivid underwater scene. As the sunsets, a very different view of the coral reef is revealed as half of the ocean's marine life emerge from the depths to feed or partake in mating rituals. The ever-present flecks of the ocean become iridescent against deep cobalt blues as bioluminescence take center stage to illuminate. As you surface and witness the stars above, fascination lingers with what lies beneath.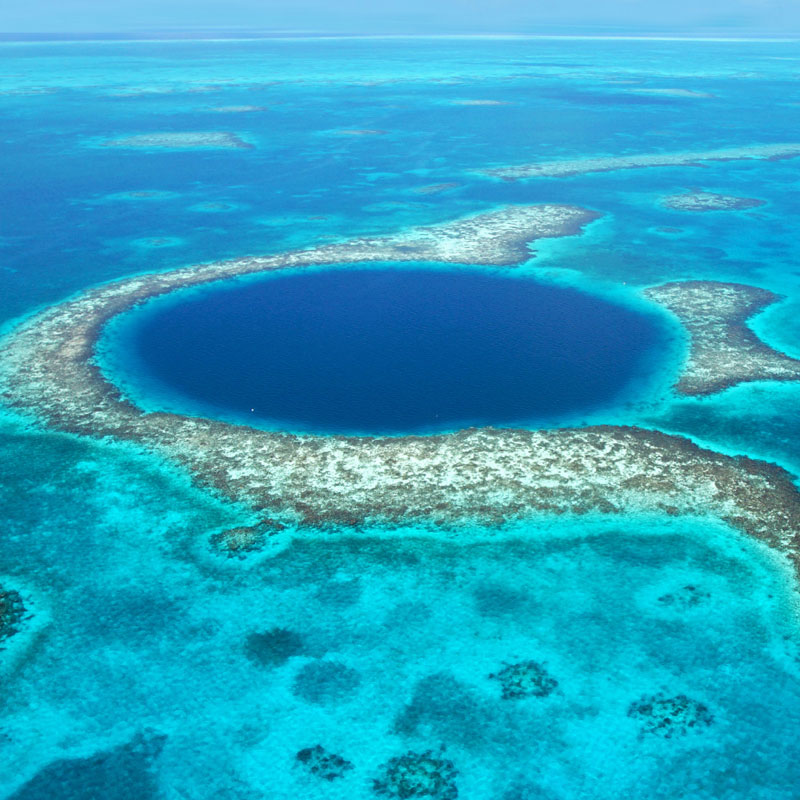 Lighthouse Reef and Great Blue Hole Dive
 An international icon and Belize's most famous dive site, the Blue Hole is undisputedly a must-see for divers planning a trip to Belize. The giant marine sinkhole lies near the center of Lighthouse Reef and is the world's largest natural formation of its kind. Forming part of the larger Belize Barrier Reef Reserve System, it is a composite World Heritage Site of the United Nations Educational, Scientific and Cultural Organization (UNESCO). It's a must do for dive enthusiasts. The day tour begins at sunrise from the SunBreeze Hotel dock and includes a full day of seeing some of the best Belize dive sites. These include The Great Blue Hole, Half Moon Caye and Long Caye.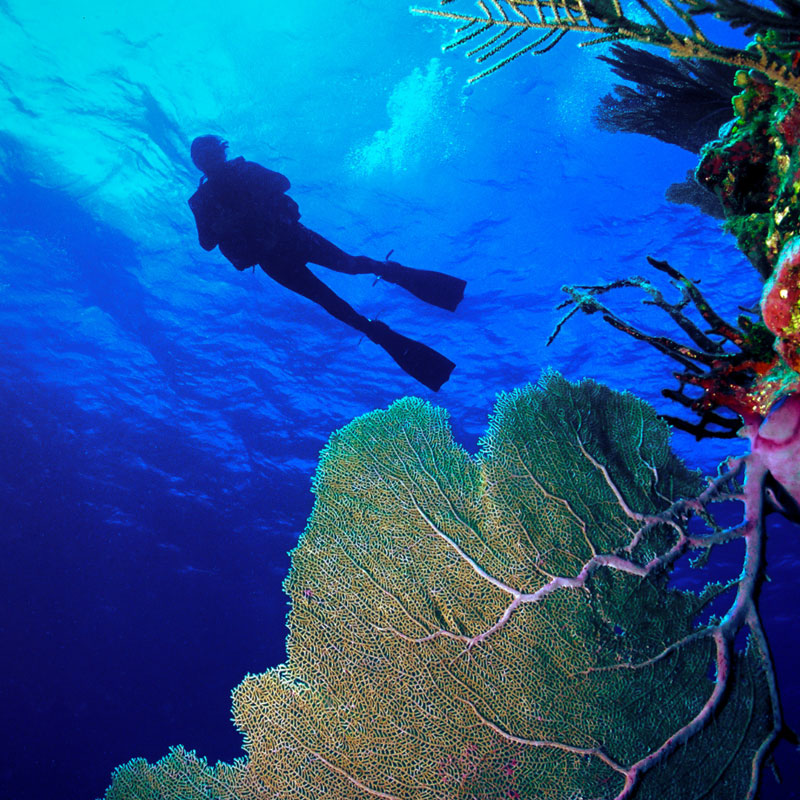 As the largest and most biologically diverse atoll in the Americas, the necklace of coral within Turneffe Reef Atoll offers 131,690 (protected) hectares bursting alive with brilliantly giant coral sponges and natural nurseries of exotic tropical fish for one of Belize's most lucrative dive spots. The trip take around 2 hours to get to Turneffe Atoll, where you will do 3 wall dives
SunBreeze is the perfect base to scuba and stay. 
Here's what our guests are saying
"I really enjoyed my stay. The staff made me feel so welcome and comfortable. My experience at the Spa was very enjoyable. The property and room were so comfortable and well cared for. The staff at the dive shop were knowledgeable, so courteous, and enthusiastic."