With more than 400 islands, white sandy beaches, the longest unbroken barrier reef in the Western Hemisphere and 185 miles of coastline, Belize is a world-class scuba diving destination. Endowed with three of the Western Hemisphere's four total atolls and the second largest continuous coral reef in the world, Belize is a divers haven. Discover the depths of the Caribbean Sea, from age-old stalactites to a kaleidoscope of coral forests with matchless dives just minutes from your doorstep at SunBreeze Hotel.
Best Time to Dive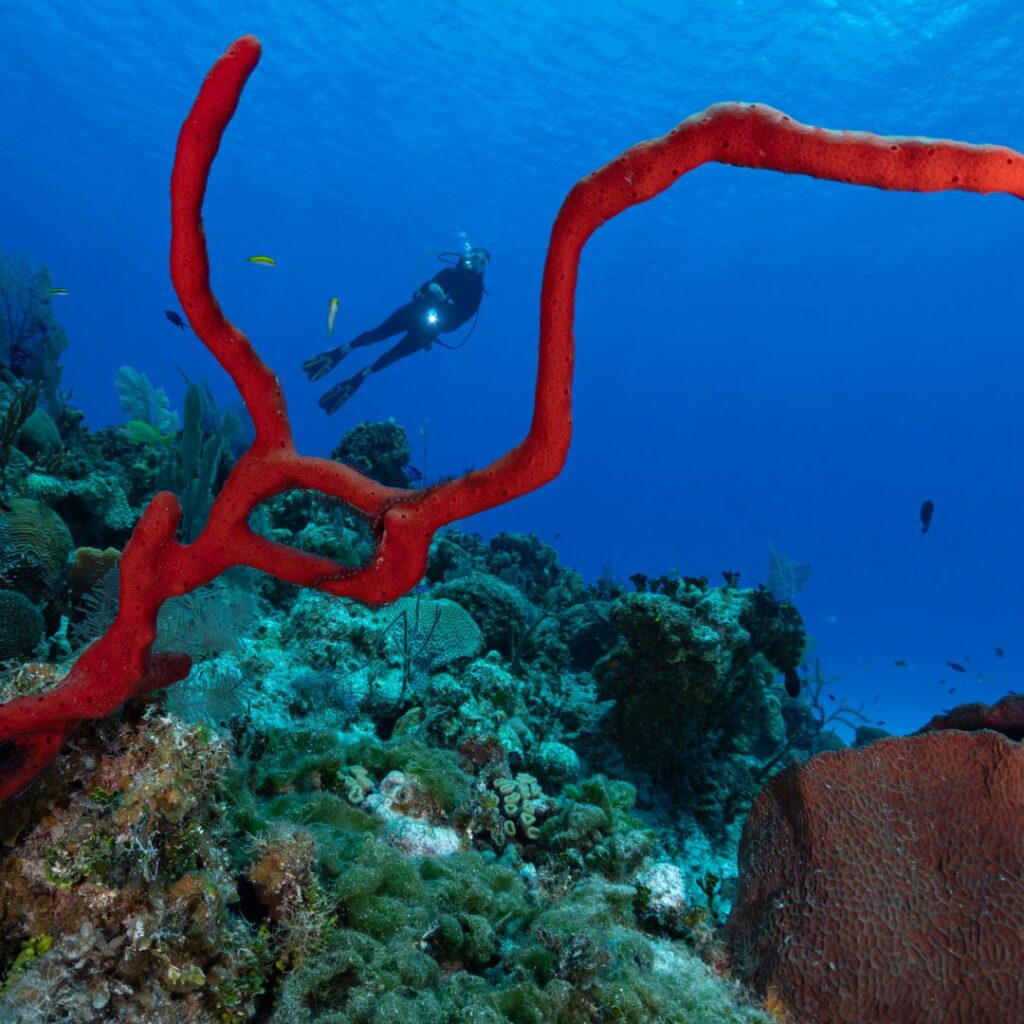 The quick answer is that there isn't a bad time to dive in Belize. Belize boasts a warm, tropical climate year round with water temperatures fluctuating very little, ranging from 27-30°C throughout the year.
Belize has two seasons, dry and wet season. Dry months are from November through April and are also reflective of high season in Belize bring in more crowds. Rainy season runs from May through October, with daily downpours and a chance of hurricanes between August and October. Nevertheless of the seasons, diving is good all year round with some of the best conditions for diving between April and June, when you'll enjoy excellent diving conditions and low tourist numbers.
Furthermore, when looking at species of fish and behaviours, April to June is considered the best time to spot whale shark mostly seen in the South of Belize. October and November is grouper mating season whereby thousands descend on the cayes to mate and give birth to their young.
Where to Dive in Belize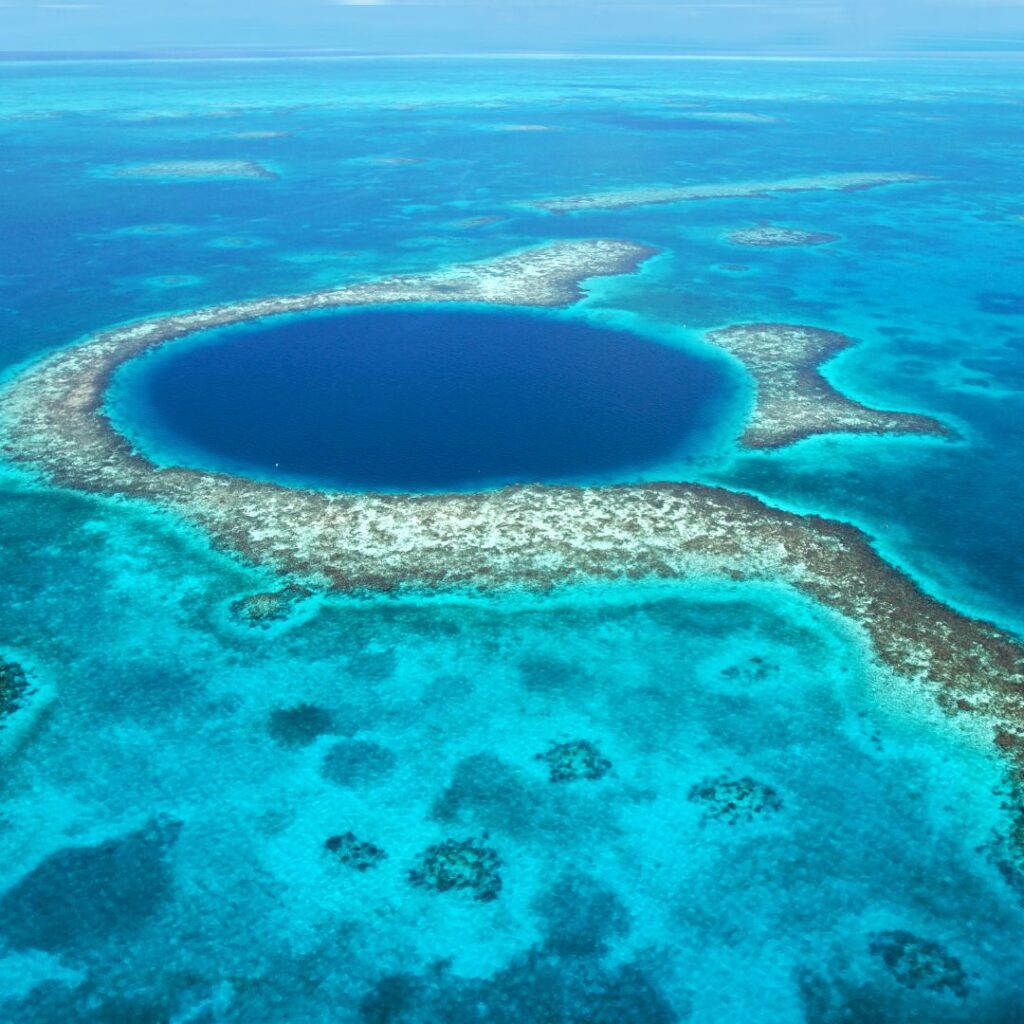 While the Great Blue Hole is Belize best-known dive site, there's much more to discover. Here are our top dive sites that mark for the perfect day trip from Ambergris Caye 
The Great Blue Hole – An international icon and Belize's most famous dive site, the Blue Hole is undisputedly a must-see for divers planning a trip to Belize. The giant marine sinkhole lies near the center of Lighthouse Reef and is the world's largest natural formation of its kind. Forming part of the larger Belize Barrier Reef Reserve System, it is a composite World Heritage Site of the United Nations Educational, Scientific and Cultural Organization (UNESCO). It's a must do for dive enthusiasts. 
Turneffe Reef Atoll – As the largest and most biologically diverse atoll in the Americas, the necklace of coral within Turneffe Reef Atoll offers 131,690 (protected) hectares bursting alive with brilliantly giant coral sponges and natural nurseries of exotic tropical fish for one of Belize's most lucrative dive spots. The trip take around 2 hours to get to Turneffe Atoll, where you will do 3 wall dives
Day and Night Dive at Hol Chan Marine Reserve – Hol Chan Marine Reserve and Shark Ray Alley are approximately 4 miles southeast of SunBreeze Hotel. It is the single most popular day trip from San Pedro, perfect for snorkeling and diving. Hol Chan is Mayan for 'little channel." The entire reserve focuses on a cut through the reef (called a quebrada) which is little more than 25 yards wide and 30 feet deep. Over 160 species of fish have been identified in the reserve, along with nearly 40 species of corals, 5 sponges, 8 algae's, 2 seagrasses, 3 marine mammals, and 3 species of sea turtle.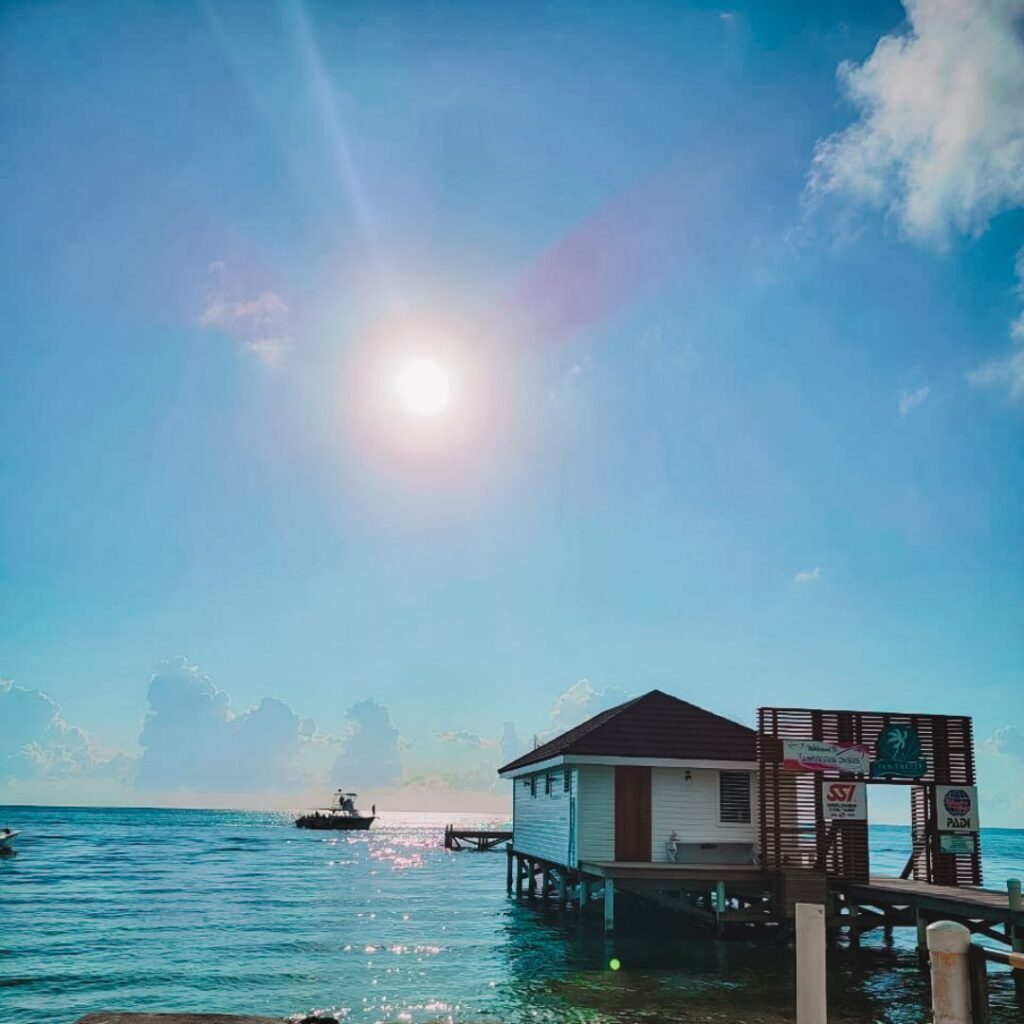 Dive headfirst into the crystal clear waters of the Belize Barrier Reef with our onsite dive centre at SunBreeze Hotel. We have an on-site dive centre making all your dive needs easy and convenient. Locally owned and operated since 2000, Ambergris Divers is a 5 star PADI Center.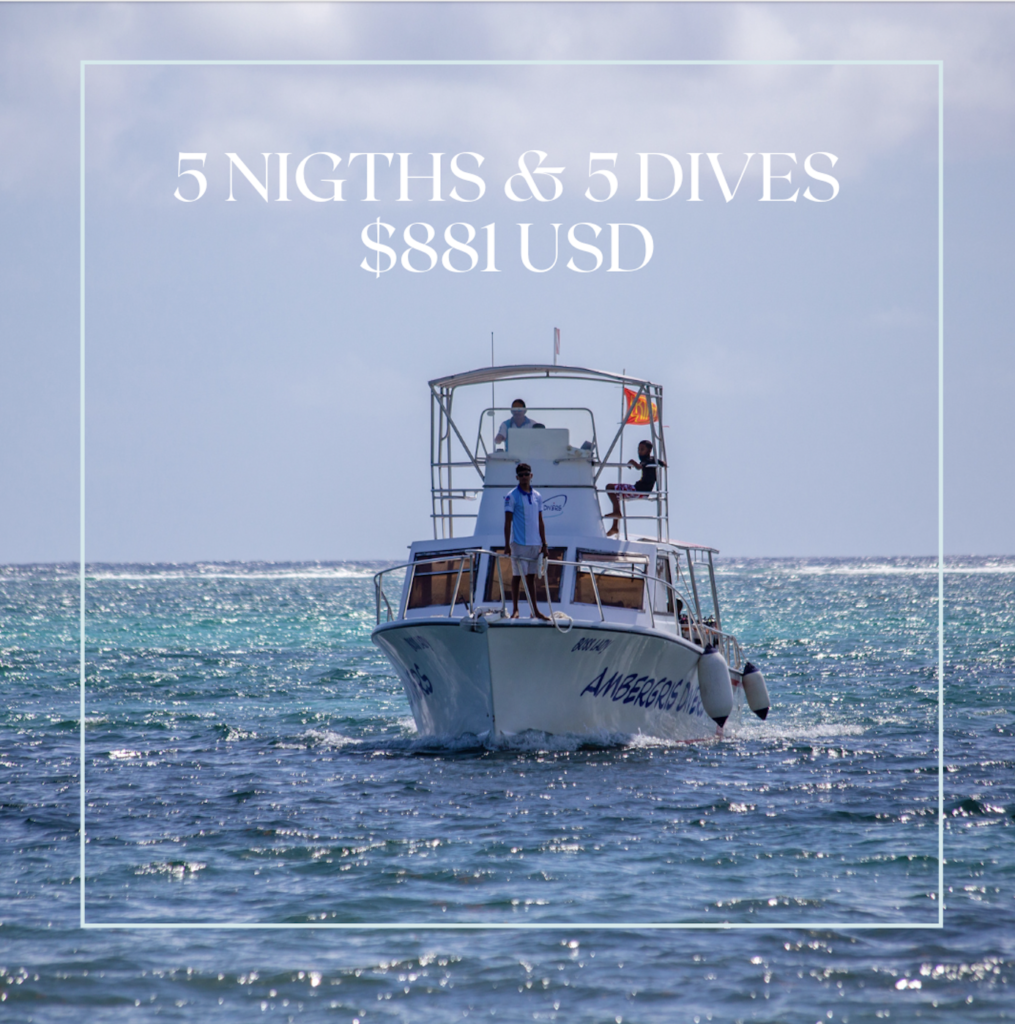 5 nights and 5 dives for USD $881 ( per diver )
5 Nights beachfront accommodation deluxe room
2 days of 2 tank Barrier Reef local boat dives
1 Night Dive