San Pedro Belize Weddings
The backdrop of the white sand, beautiful blue shimmering Caribbean Sea, and the beautiful white line of the splashing waves at the Barrier Reef makes San Pedro, Ambergris Caye the perfect backdrop for your Belize wedding!
You'll be creating memories to last a lifetime when you choose to tie the knot at SunBreeze Hotel. We have been hosting weddings for over two decades. Our convenient location in San Pedro Town offers wedding couples and their guests easy access to entertainment, tours, and transportation.
The SunBreeze Hotel can take care of all your wedding planning needs. We can coordinate all the necessary paperwork to have a wedding ceremony executed with all the trimmings for the wedding reception. No matter how small or large the party, we are here at your service.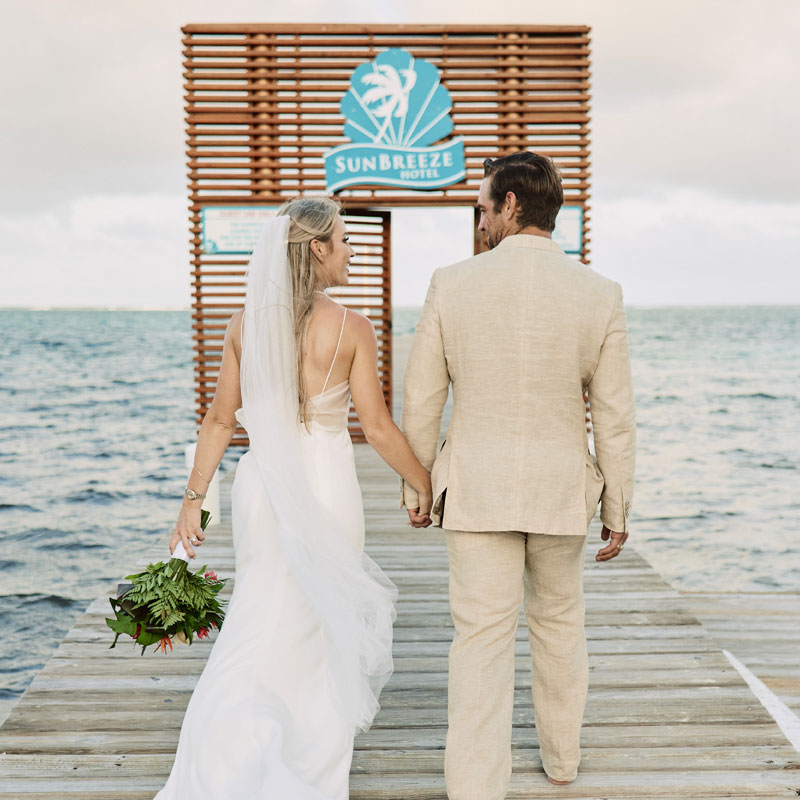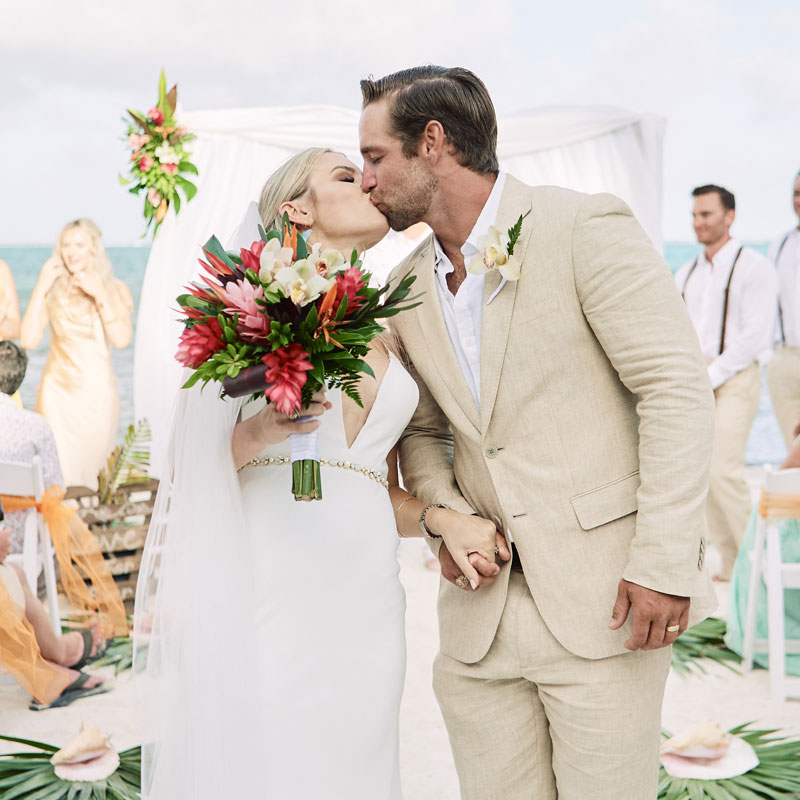 Wedding Requirements for Belize:
Timing Consideration

: To obtain a Belize wedding license, both the bride and groom must be in Belize for at least three business days prior to the date of the wedding.

Documents required for a Wedding in Belize 

If neither the bride nor groom were previously married: A completed Belize marriage license application form – notarized by a Justice of the peace;

A photocopy of the front two pages of the bride and groom's passports as well as a copy of the pages showing the date of arrival in Belize. If either (or both) bride or groom were previously married and is now divorced: Both of the above items are required;

A certified copy of the final divorce decree(s).
If either (or both) the bride or the groom is widowed:
All of the items above;

A certified copy of the death certificate(s).
Contact us for more information about holding your wedding at the SunBreeze Hotel. We look forward to hearing from you!
Here's what our guests are saying
"We requested a block of rooms at the Sunbreeze for our wedding guests last year. The entire process was amazing…from the email support before we arrived…to the excellent service our entire group received during our stay, no matter what the request. You can't beat the location, pool, and restaurant, especially for the price point. Our guests had nothing but positive feedback and we're very happy with our choice 🙂 Everyone felt so welcome there and we would definitely stay there again."