About the Blue Hole
An international icon and Belize's most famous dive site, the Blue Hole is undisputedly a must-see for divers planning a trip to Belize. The giant marine sinkhole lies near the center of Lighthouse Reef and is the world's largest natural formation of its kind. Forming part of the larger Belize Barrier Reef Reserve System, it is a composite World Heritage Site of the United Nations Educational, Scientific and Cultural Organization (UNESCO).
SunBreeze Hotel – Your base for Diving the Blue Hole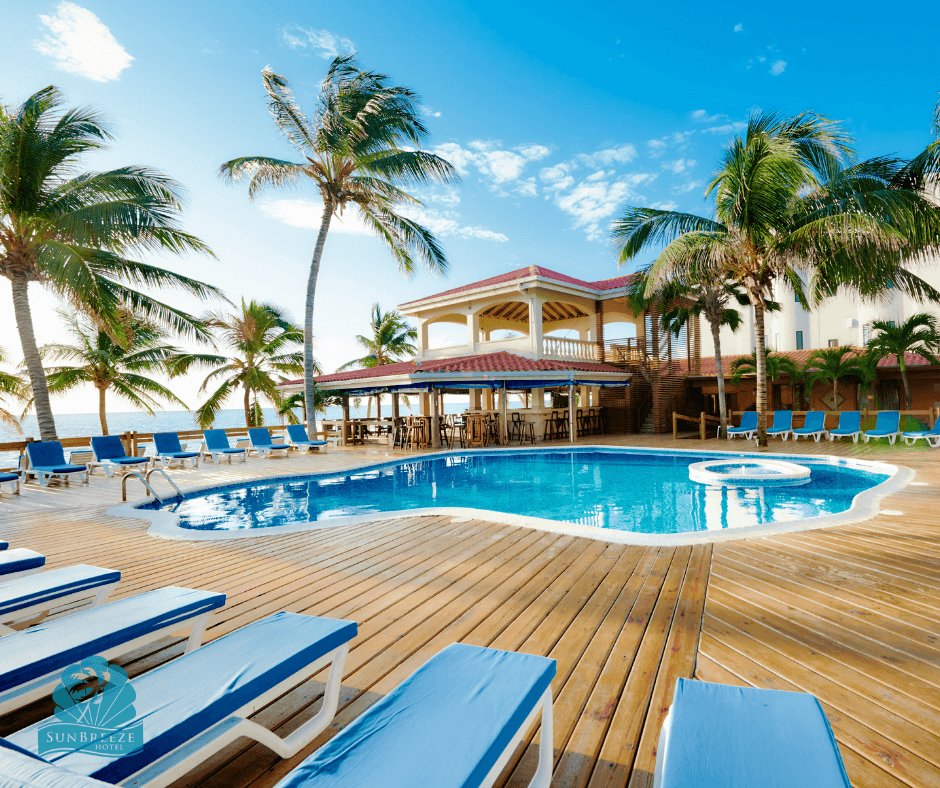 The Belize Barrier Reef lies less than a mile off the coast of Ambergris Caye. Therefore the island is a great place to base yourself from if diving or snorkelling the Blue Hole. The town of San Pedro sits at the centre of the island and is buzzy, beautiful and easy to get too.
For those looking for somewhere central to stay, Sunbreeze Hotel in the heart of San Pedro is a great option. Ranked one of the best resorts for dive enthusiasts, it is located on the beachfront with great amenities, including an on-site dive shop. Rooms are clean, spacious and comfortable. Furthermore, the pool also makes the perfect place to spend the rest of your day after your dive or snorkel. Lastly, the on-site restaurant is one of the best on the island, particularly for its sushi!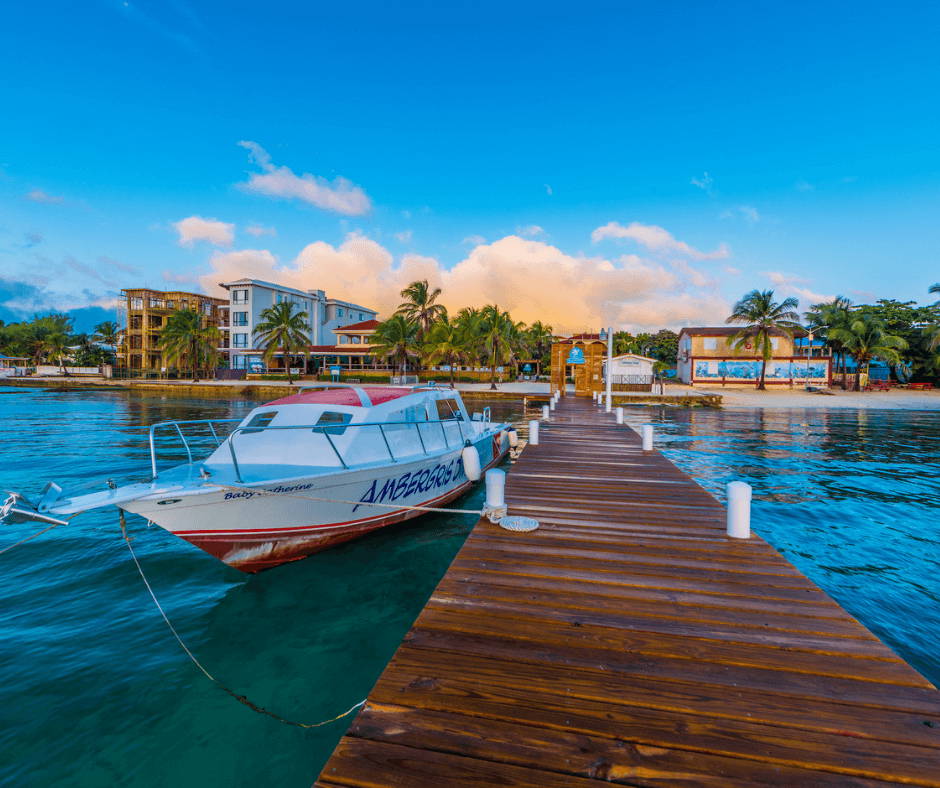 SunBreeze Hotel has an on-site dive centre making all your dive needs easy and convenient. Locally owned and operated since 2000, Ambergris Divers are one of the best dive and snorkel centres on the island. As an affiliated PADI Dive Center, they are also a certified Belize Tourism Board Tour Operator and DAN Business Partner. Whilst the dive shop offer an array of dive and snorkel packages, the Great Blue Hole and Lighthouse Reef Day Tour is one of the biggest sellers. The day tour begins at sunrise from the SunBreeze Hotel dock and includes a full day of seeing some of the best Belize sites. These include The Great Blue Hole, Half Moon Caye and Long Caye.
The hotel offers an array of dive packages designed around the best sites.