WHERE WE ARE & HOW TO GET HERE
Getting to San Pedro, Ambergirs Caye, Belize
SunBreeze Suites is located right at the north edge of the San Pedro Town on Ambergris Caye. Roughly 36 miles from Belize City, the easiest way to get to the island is by flight or ferry.
Getting to San Pedro from the
Belize International Airport
From The Belize International Airport (BZE – Phillip Goldson International Airport), guests can take a 17 minute domestic flight (surcharge) to the San Pedro Johnny Grief Municipal Airport (SPR). Flights are available every hour from 7:40am to 5:40pm.
We can assist with booking your domestic flight 'Belize Int'l to San Pedro"; all we need is all passengers' complete name and international itinerary. Contact us for more information.
Upon arrival in San Pedro Guests can walk to SunBreeze Hotel – SunBreeze Hotel is located on the east side of the San Pedro Airport, just a few steps away. Luggage assistance is provided once we have arrival time.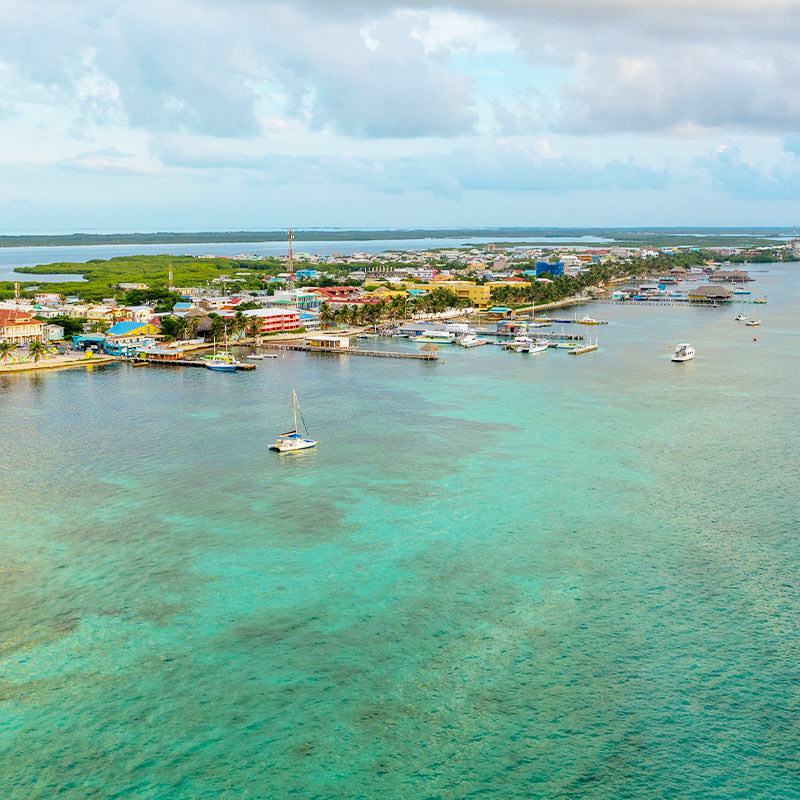 From the Belize International Airport (BZE), guests can take a 25-minute taxi ride (surcharge – available outside the airport) to the water taxi terminal in Belize City, (Water Taxi Schedule) where they can take a 1 1/2 hour water taxi (surcharge) to San Pedro, Ambergris Caye. On arrival in San Pedro Town, guests can take a 3 minute taxi (US$5.00) to the SunBreeze Hotel.
Main Transportation around the island is by golf cart and bicycles. These are available for rental through the front desk and can be rented by the hour, daily and weekly. Please note that SunBreeze Hotel is located in town within walking distance to restaurants, bars, grocery stores, entertainment centres and more.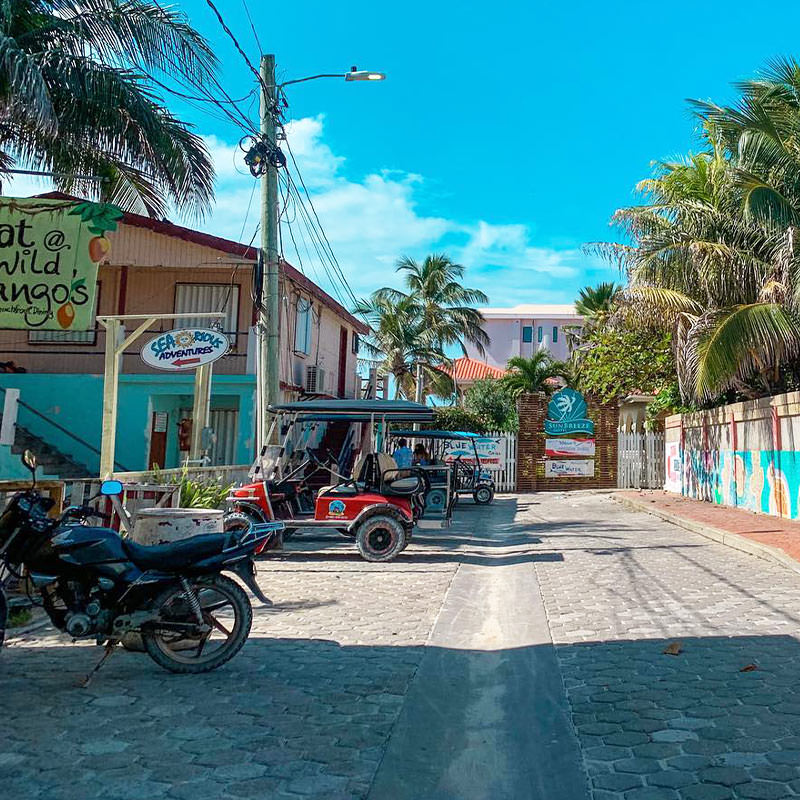 About the Island:
San Pedro, Ambergris Caye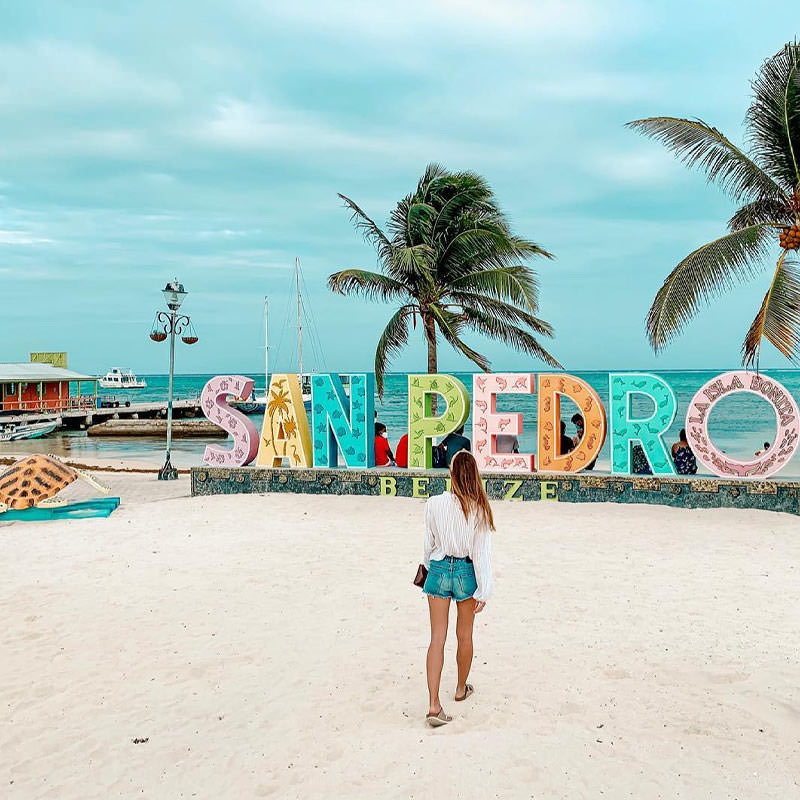 Luring in visitors due to its close proximity to the reef, its natural beauty and easy access to outdoor marine activities, Ambergris Caye is a popular favorite amongst travelers. Ambergris Caye, stretching 25 miles and a little over one-mile-wide, is roughly 35 miles northeast of Belize City. The town of Ambergris Caye is known as San Pedro. San Pedro Town was a fishing village before it became the tourism destination that it is today.
On the island make the Belize Barrier Reef your playground. In San Pedro, Belize there is some of the best diving and snorkeling in the world with the largest barrier reef in the Western Hemisphere about half a mile from the seashore. Apart from exceptional diving and snorkeling, the island also offers incredible fishing. When not out at sea, days are spent dining and taking in the island charm.
About the Country:
Belize
Belize is located in Central America and, it's bordered to the north by Mexico, to the south and west by Guatemala and to the east by the Caribbean Sea. It's a unique destination for the traveller seeking to experience a vibrant culture and explore exotic environments.
Belize has a lot of amazing variety of biogeographic regions, including the longest barrier reef in the Western Hemisphere, hundreds of tiny cayes and miles of unexplored beaches. It's a part of Mesoamerican biodiversity hotspot and it has many jungles, wildlife reserves, a large variety of species of flora and fauna.
With a cultural vista that stretches back over forty centuries to the beginning of the Mayans, we can trace an ancient civilization through Belize´s more than 600 archaeological sites. A country very much alive, with hundreds of bird species, colourful fish, exotic tropical plants and animals combined with friendly Belizeans throughout colourful towns and villages, makes Belize an adventurer's paradise. Looking to enjoy a mix of jungle and marine adventures. Explore our Best of Belize Package.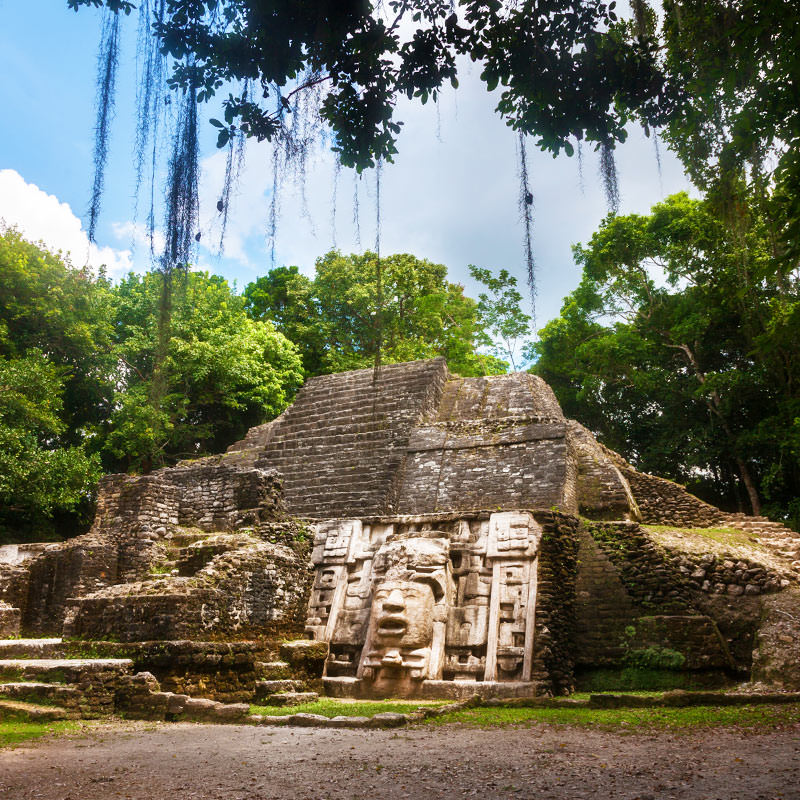 Here's what our guests are saying
"Great place to stay in Ambergris Caye. Amazing hotel and in the middle of everything with also being on the beach. Restaurant seemed to be the best on the beach. Hotel was clean and more importantly the AC was very cold. Right across from Airport but dont let that bother you. It was more of a plus to be so close."