San Pedro Belize Snorkeling Tours​
The second-largest barrier reef system in the world, the Belize Barrier Reef, is a sight to behold. It is home to over 500 species of fish and 100 species of coral, which makes for a lively and extraordinary underwater experience. Snorkel among sea fans, colorful tropical fish, and impressive corals. Regardless of your level of underwater experience, Belize has something for everyone.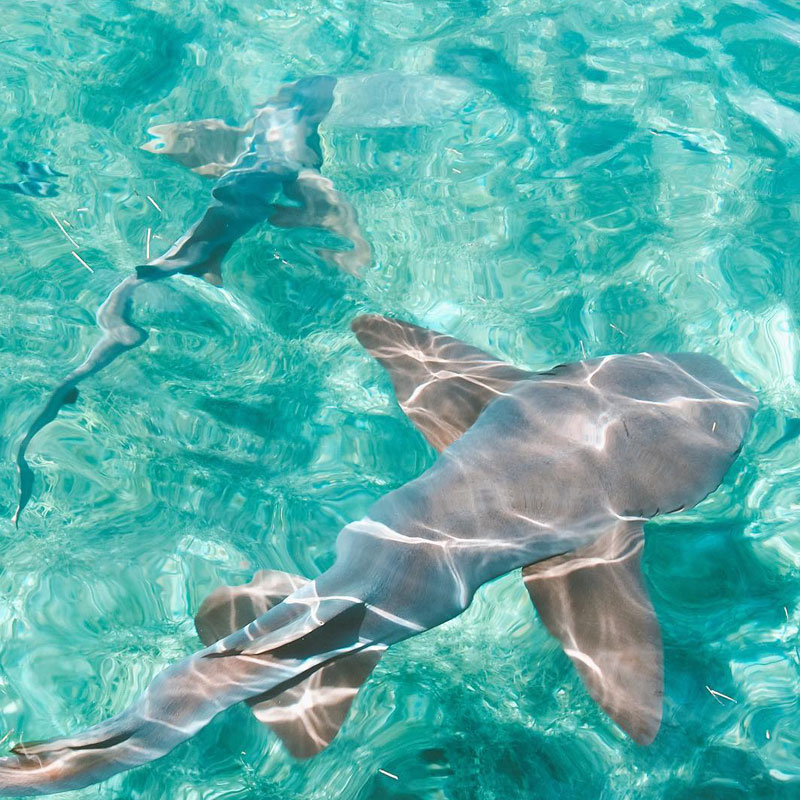 Hol Chan and Shark Ray Alley
Hol Chan Marine Reserve and Shark Ray Alley are approximately 4 miles south east of SunBreeze Hotel. It is the single most popular day trip from San Pedro, perfect for snorkeling. Hol Chan is Mayan for 'little channel." The entire reserve focuses on a cut through the reef (called a quebrada) which is little more than 25 yards wide and 30 feet deep. Over 160 species of fish have been identified in the reserve, along with nearly 40 species of corals, 5 sponges, 8 algae's, 2 sea grasses, 3 marine mammals and 3 species of sea turtle. Annexed to Hol Chan is Shark Ray Alley. Nurse Sharks and Rays have a great tolerance for snorkelers and seem to enjoy the human interaction.
Not included: Marine Reserve Park Fee & Equipment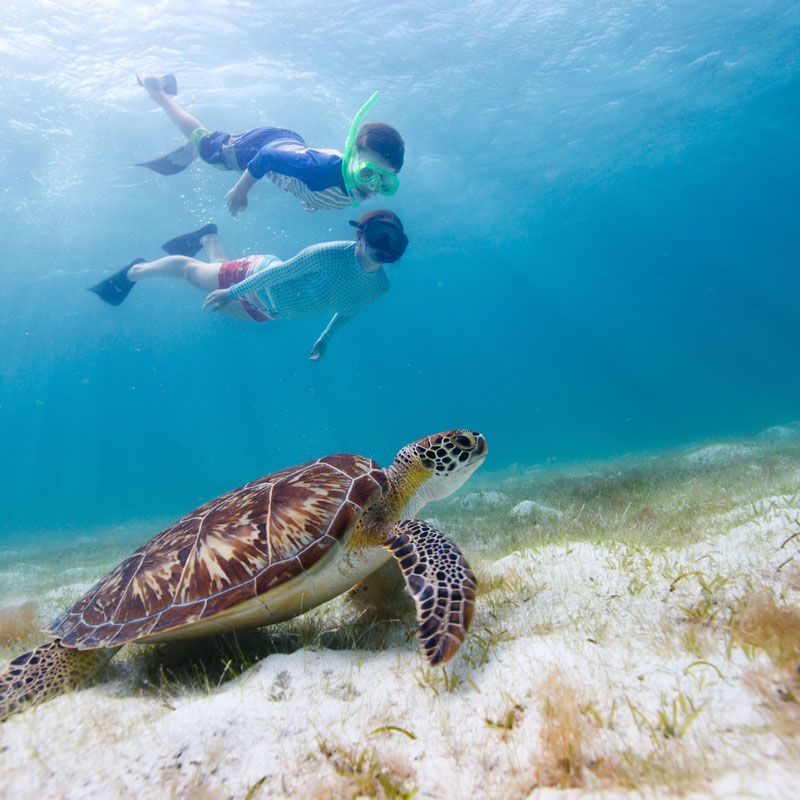 Caye Caulker Catamaran Sail and Snorkel
This delightful day begins as you gently sail to Hol Chan Marine Reserve where we have the first snorkel stop. After that spectacular snorkel, we head on to Shark Ray Alley where you will encounter sharks and rays in their natural habitat for another great snorkel stop. Once back on board, settle in for the sail to San Pedro's neighboring village of Caye Caulker, where you will have Lunch in any of the quaint restaurants (lunch not included). Having spent a couple hours having lunch and familiarizing with the area, we head back to San Pedro.
Not Included: Entrance Fee and Lunch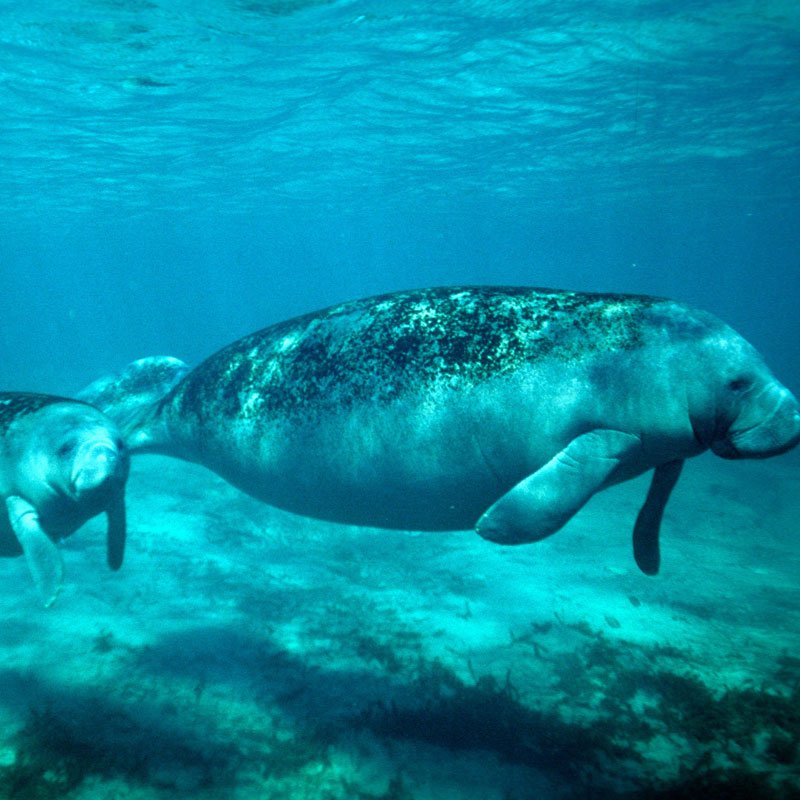 Bacalar Chico on the coast of northern Ambergris Caye covers 130 km2 of the Belize Barrier Reef as well as Rocky and Robles Points – the only points where the barrier reef touches mainland Belize. After visiting this pristine Reserve, Bacalar Chico, you continue on to snorkel stops at Barracuda Reef and Rocky Point Channel. Then we head on to Robles Point, where we will stop on a pristine stretch of beach where the reef almost touches the island. Here you can snorkel the reef or explore the deserted beaches in both directions. While you are snorkeling or exploring the expanses of beach, our guide prepares a delicious Beach BBQ for you. Lunch includes BBQ chicken, roasted potatoes, pasta salad and brownies. To the Maya, Bacalar Chico was an important trading port and it is believed that some fifteen hundred years ago they dug a narrow channel separating Ambergris Caye from Mexico's Yucatan Peninsula. The Bacalar Chico channel functions as the park's northern boundary and narrowly separates Belize from Mexico.
Not included: Marine Reserve Park Fee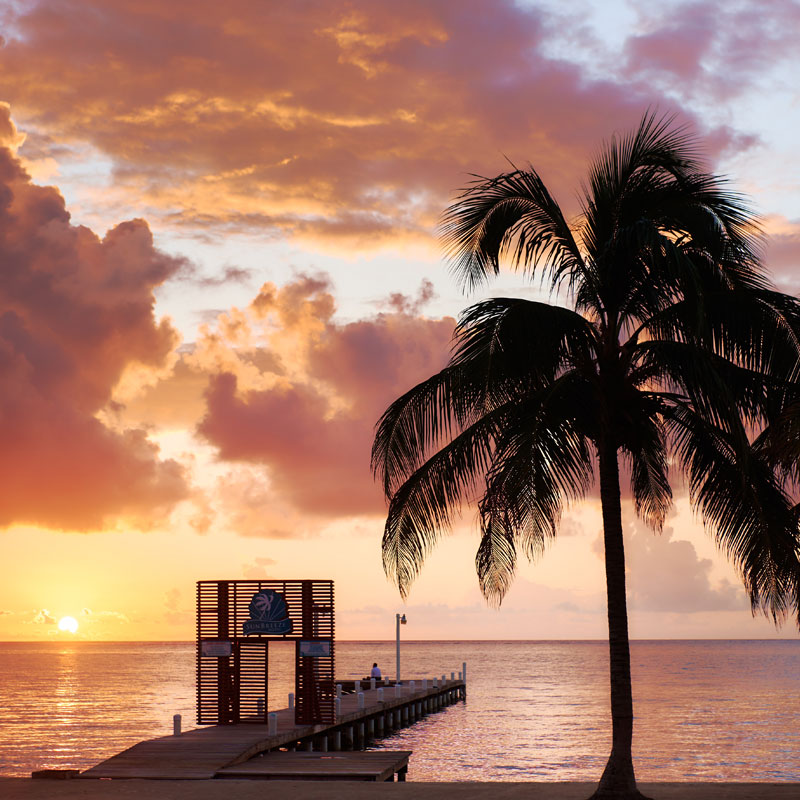 Sunset Cruise (Catamaran)
This cruise departs at 5:00 pm from the Dream Catcher's Dock or you may be picked up at our dock by 4:45pm. We sail south towards Hol Chan Marine Reserve. Sailing smoothly down the island you can sit back, relax and watch as the sun sets on the pristine Caribbean Sea. After the sun sets, enjoy the view of Ambergris Cay as we sail up and down the coast, watching the stars come out and socializing. We arrive back in San Pedro at approximately 7:30 pm.
Not included: Marine Reserve Park Fee
Our front desk personnel will be more than happy to assist you with booking your desired tour. They will also reconfirm with you pick up time at SunBreeze Dock. If you are interested in a tour not mentioned, please, let us know. Email res@sunbreeze.net
Snorkel Package Available
7 Nights $2250 (per couple)
Here's what our guests are saying
"This was a very clean, spacious, and comfortable room and updated bathroom, right on the beach. The tours were also very fun, and I would highly recommend going snorkeling! The staff is very friendly and helpful! I would highly recommend staying here!"