SunBreeze Hotel earns it a place among Travelers' favorites in Belize being recognized by Tripadvisor as a 2023 Travelers' Choice award winner. The coveted award celebrates businesses that have consistently received great traveler reviews on Tripadvisor over the last 12 months, placing these winners among the 10% of all listings on Tripadvisor globally.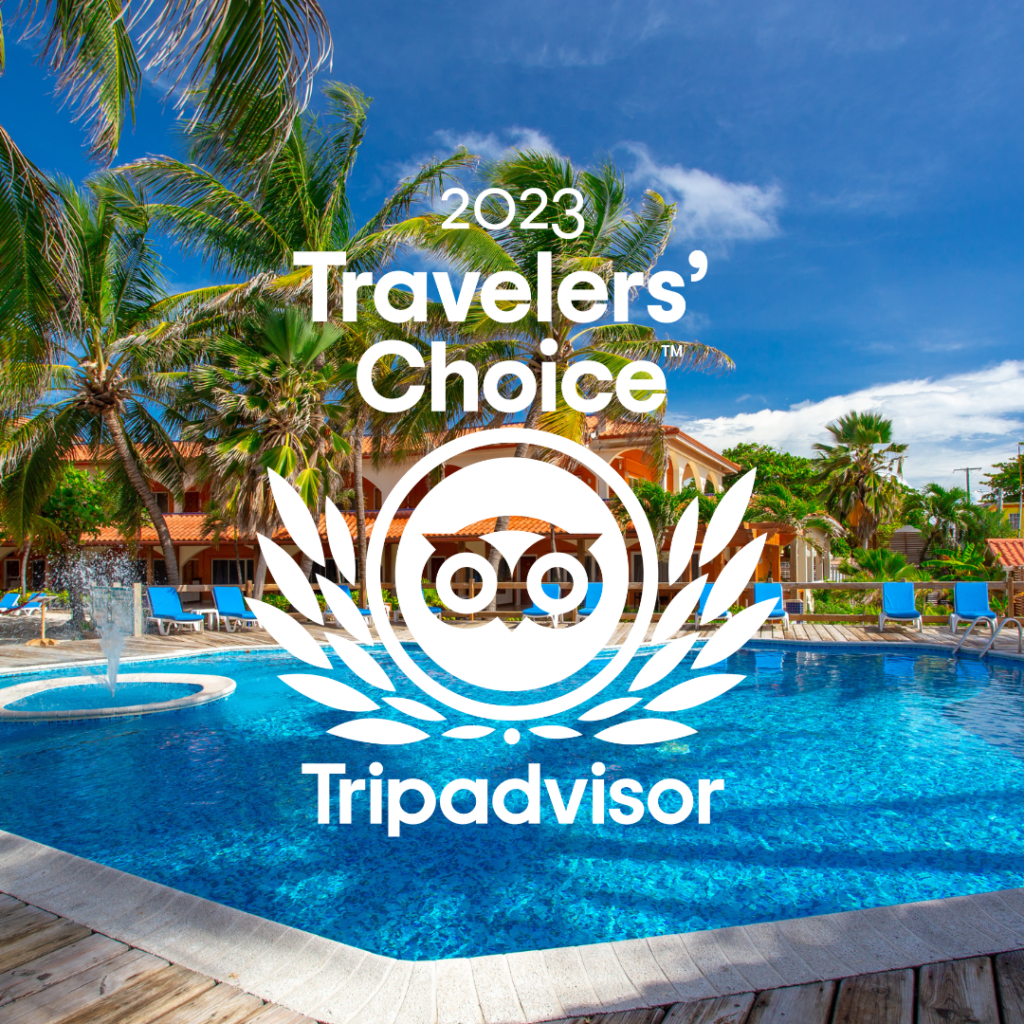 We are excited, honoured and thankful to be a winner of this prestigious award for the 3rd consecutive year having been awarded as travelers' choice back in 2021, 2022 and now 2023. At SunBreeze we delighting our visitors in providing great service and unique experiences. We will continue to strive to give our guests the best experience.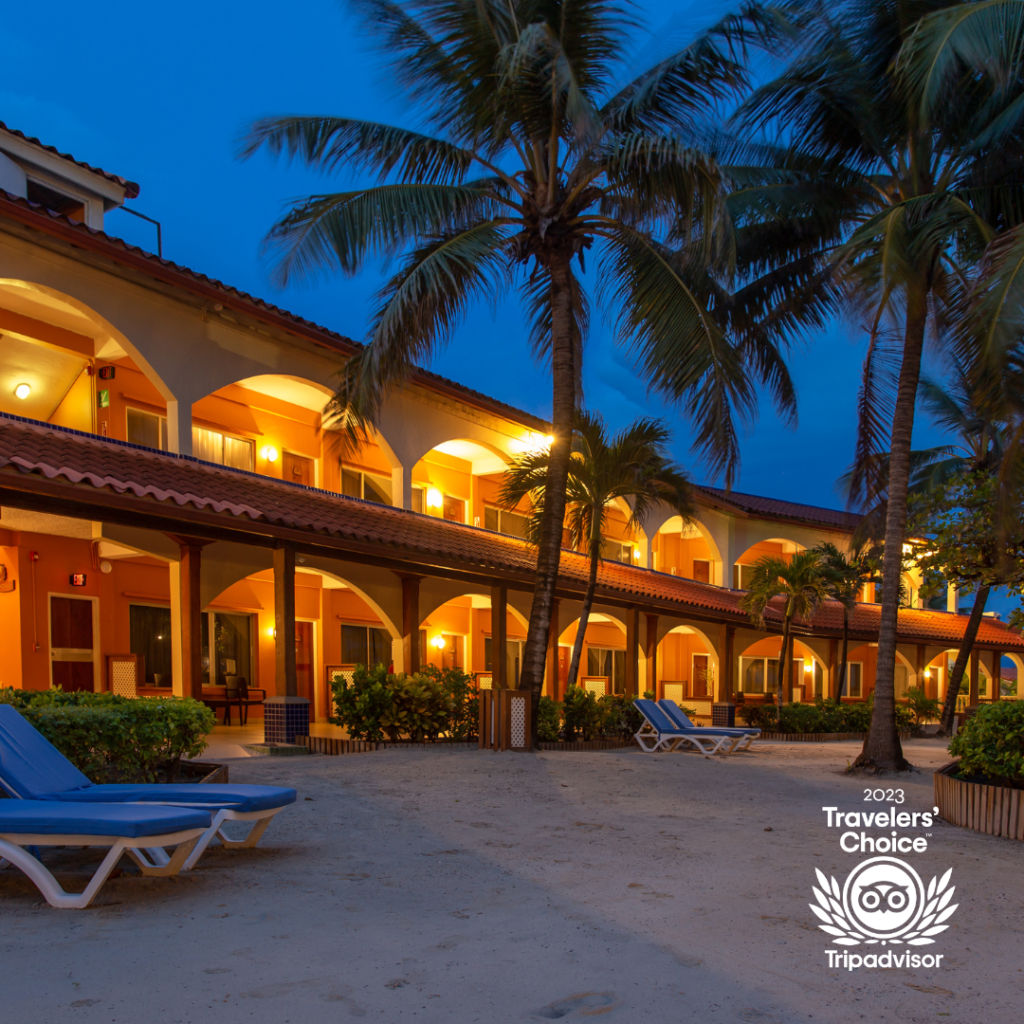 What our guests are saying on Tripadvisor
We value what our guests have to say. Visit us on Tripadvisor to see what other travelers are saying about their #sunbreezestay.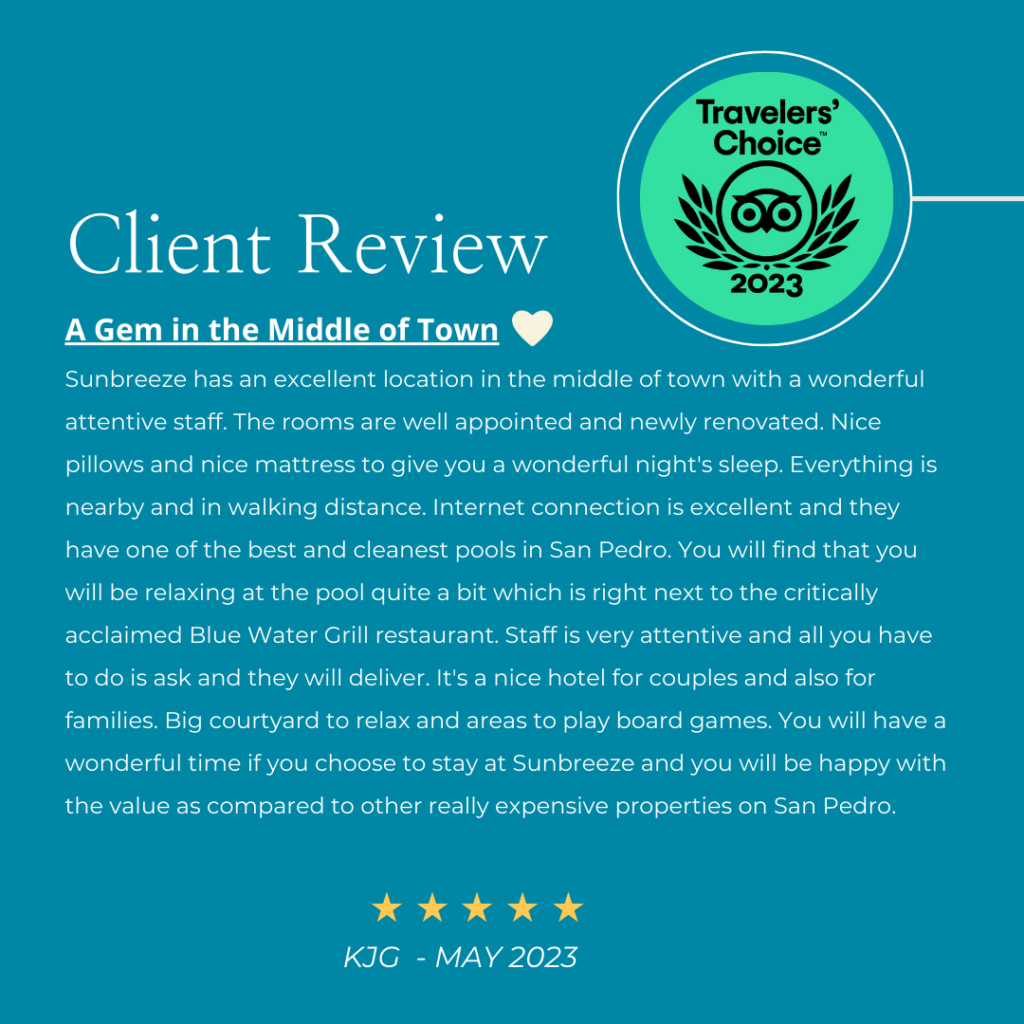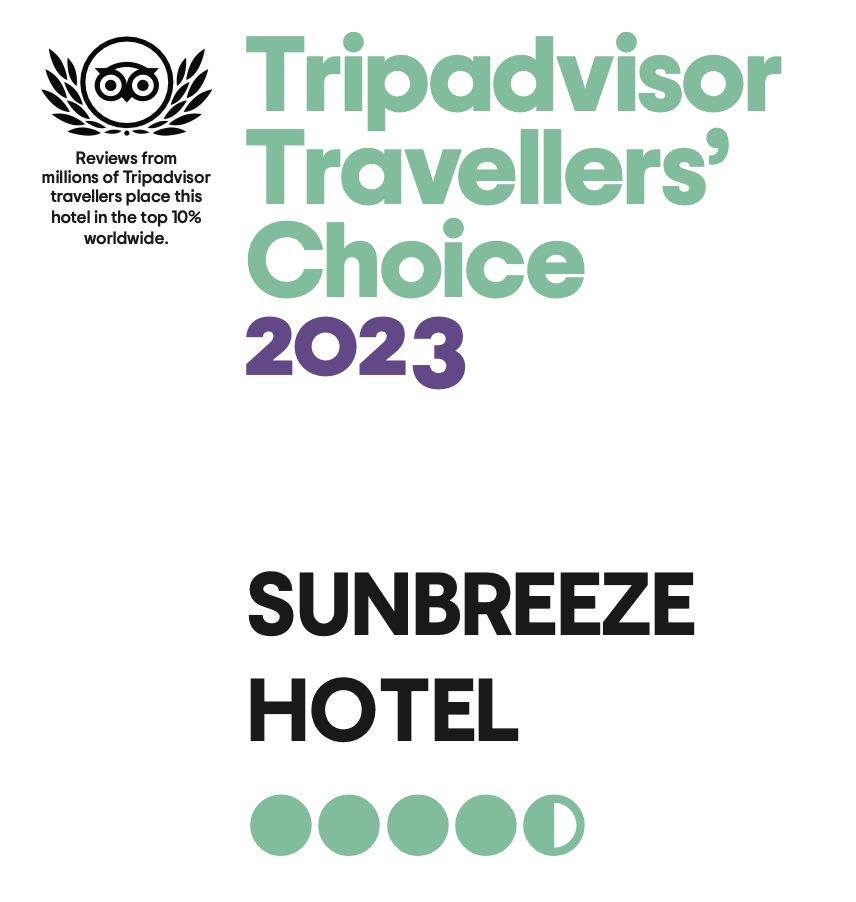 About Tripadvisor
Tripadvisor, the world's largest travel guidance platform*, helps hundreds of millions of people each month** become better travelers, from planning to booking to taking a trip. Travelers across the globe use the Tripadvisor site and app to discover where to stay, what to do and where to eat based on guidance from those who have been there before. With more than 1 billion reviews and opinions of nearly 8 million businesses, travelers turn to Tripadvisor to find deals on accommodations, book experiences, reserve tables at delicious restaurants and discover great places nearby. As a travel guidance company available in 43 markets and 22 languages, Tripadvisor makes planning easy no matter the trip type. The subsidiaries of Tripadvisor, Inc. (Nasdaq: TRIP), own and operate a portfolio of travel media brands and businesses, operating under various websites and apps.