Some of us love the cold, some of us prefer the sunshine! In search of sunshine this winter, look no further than Belize where you can enjoy Christmas with a tropical flair.
Here are top three reasons for you to visit the Belize in the Winter:
The Weather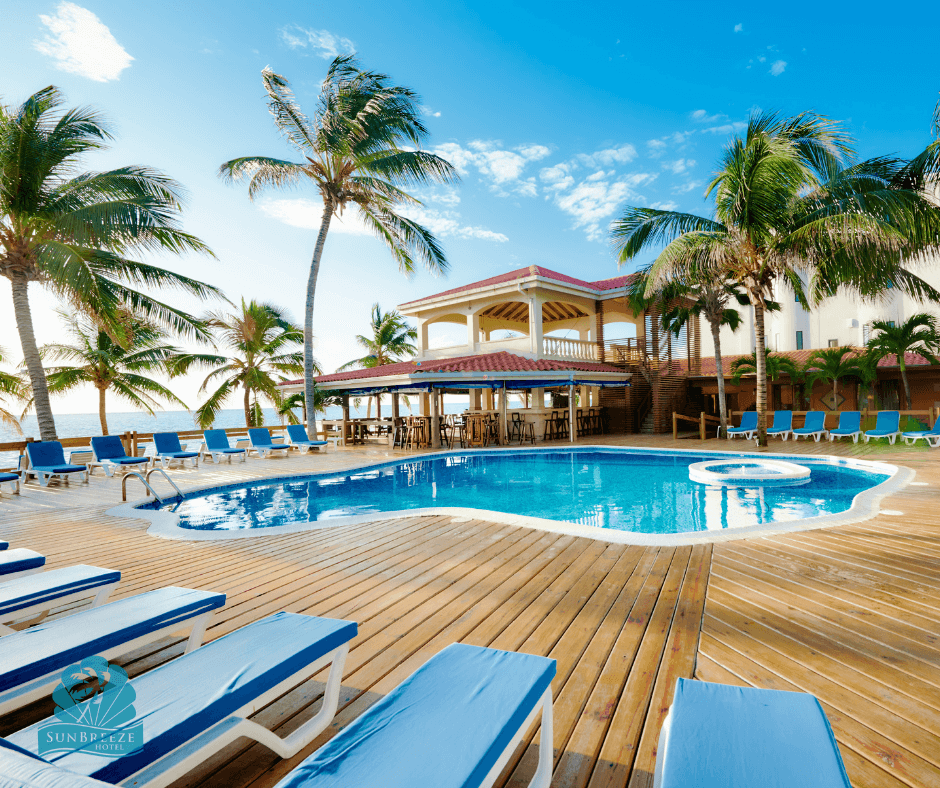 Between the winter months you can expect sunshine, and a gentle breeze in Belize. With a tropical climate year round, when travelling to Belize in the winter, you will be trading in your snow boots for some flip flops. Winter in Belize means you'll never have to worry about being cold. The only thing cold is an ice cold Belikin Beer or freshly served tropical cocktail pool-side. Swimsuits and sunglasses become your winter attire in Belize.
Beautiful Crystal Clear Waters & Fun Filled Outdoor Activities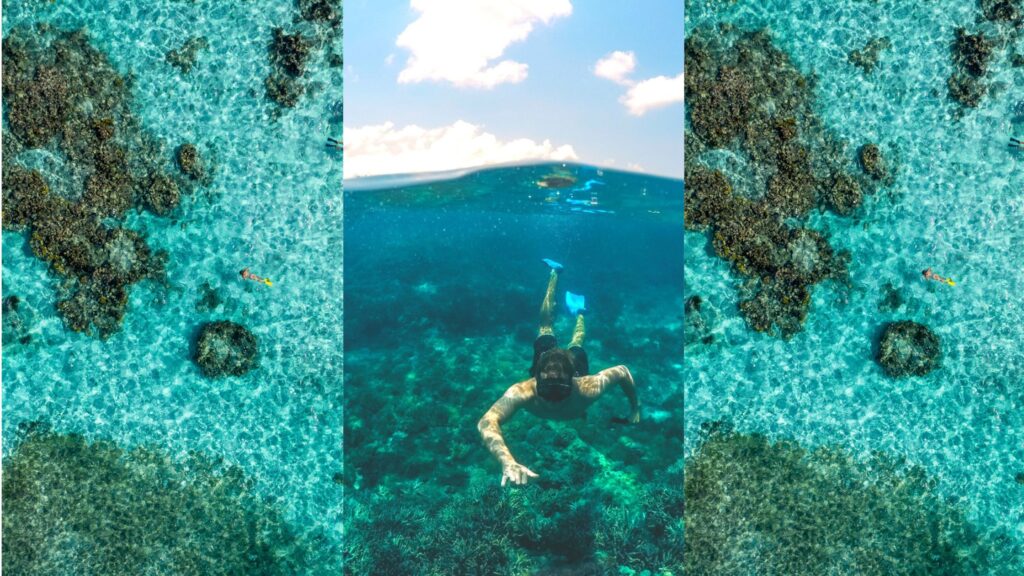 Great weather, brings plenty of opportunity to enjoy the outdoors. Enjoying the outdoors comes easy in Belize. During your SunBreeze stay, the Belize Barrier Reef is within view. From the resort there is some of the best diving and snorkeling in the world with the largest barrier reef in the Western Hemisphere about half of a mile from the seashore. Spend your day snorkeling, diving, fishing and having fun in the sun!
When not out at sea, make yourself comfortable lounging in a hammock, or spending your time poolside.
A destination within easy reach.
With school out for children, winter is the perfect time to enjoy a family vacation. Belize is the perfect family escape for Christmas, being only a short flight from major cities across North America.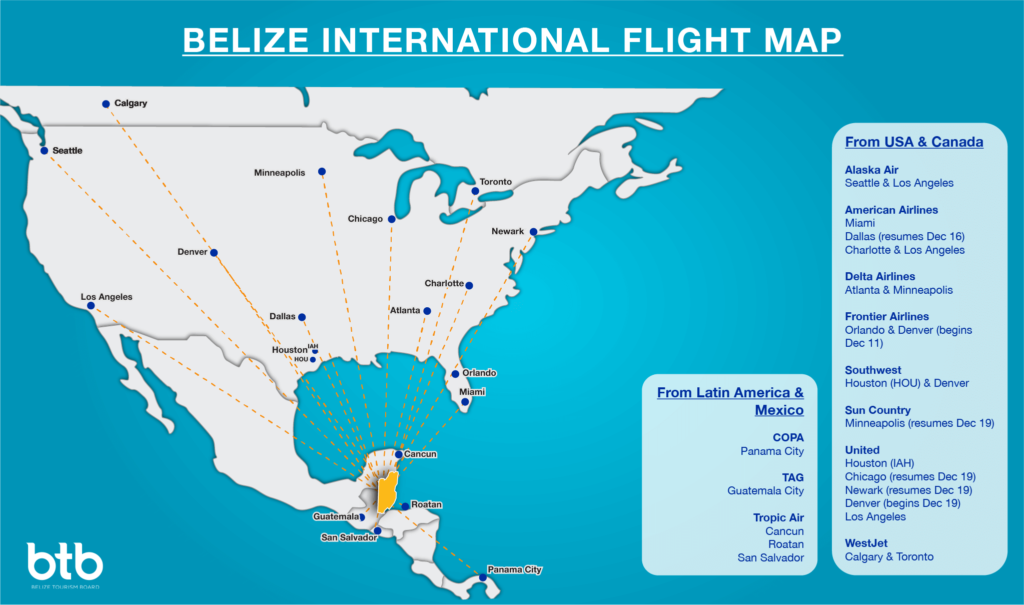 A festive and memorable holiday getaway at SunBreeze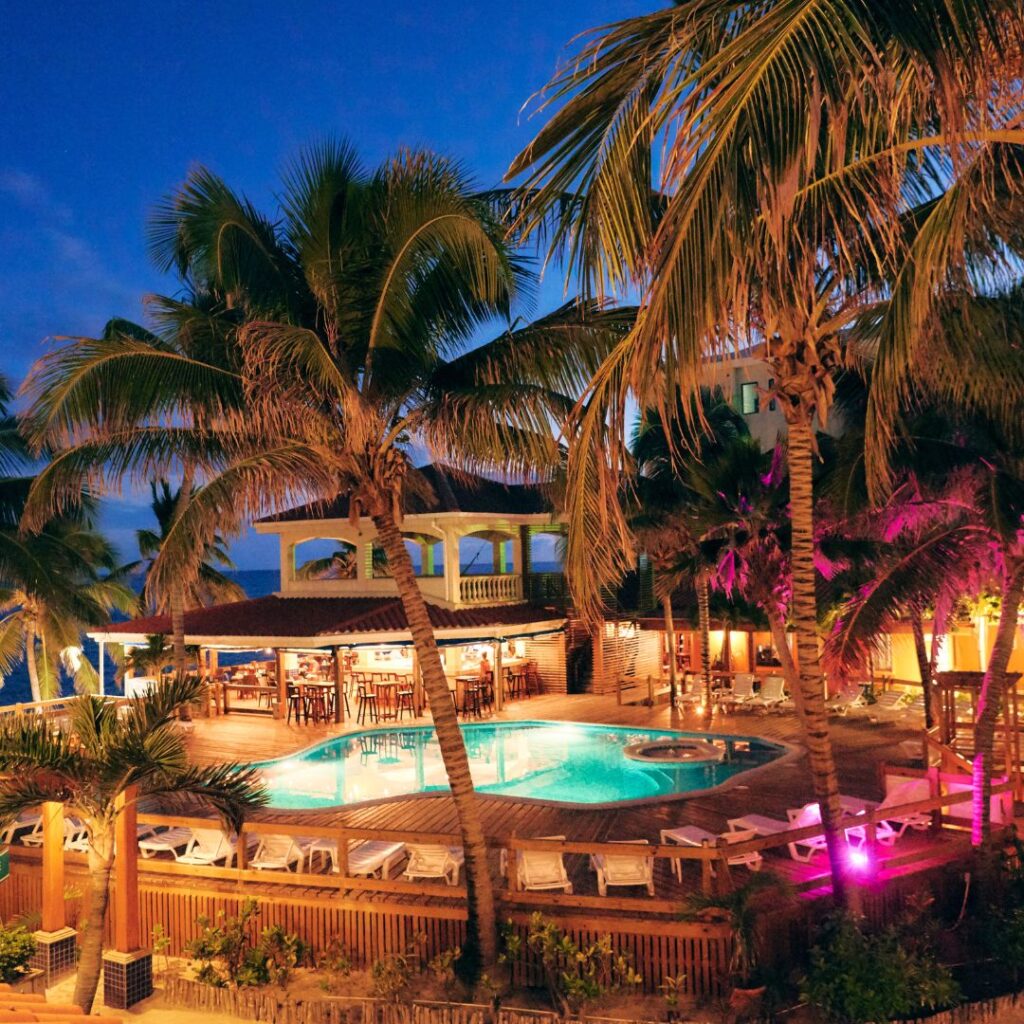 Sunshine, sandy beaches, swaying palm trees, and a worry-free atmosphere is what you can expect during your SunBreeze stay. It is the perfect recipe for the ultimate Christmas vacation with the family. Our full-service beachfront hotel in the heart of San Pedro is surrounded by tropical gardens offering an intimate stay. From spacious rooms to an array of convenient amenities with an on-site Restaurant and Bar, Delmy's Massage Studio, pool, sun deck, gazebo, front desk concierge and much more – the resort makes vacationing with your family easy.