SunBreeze Hotel is approved as a Gold Standard Certified Hotel by the Belize Tourism Board
The Belize Tourism Board created The Gold Standard Program to enhance hotels for the safety of travelers. This extensive 9-point program elevates the cleaning and workplace policies. Additionally, hotels must prove they have adapted to new behaviours and procedures while ensuring minimal impact on the guest experience. At SunBreeze Hotel we have carried out extensive training to enhance the cleaning and sanitation throughout the property including our partners at the Delmy's Massage Studio, Ambergris Divers and Blue Water Grill Restaurant.
We are proud to be recognized as an approved Gold Standard Hotel. Health, safety and wellbeing have always been a top priority.
What to Expect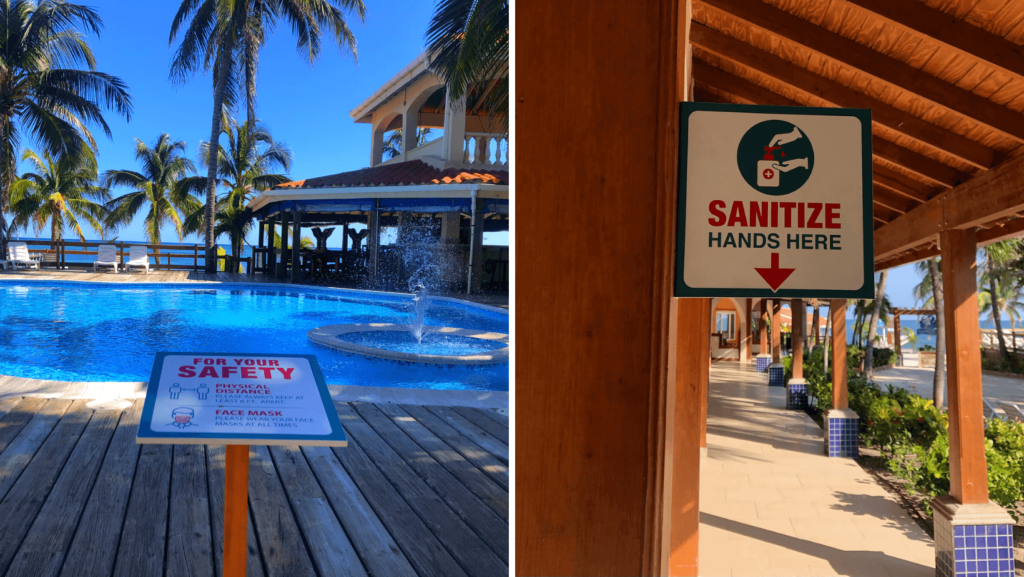 All public areas have procedures implemented to have high touch areas and spaces sanitized and disinfected regularly.
Our guest rooms have trained employees to pay attention to high touch areas and items such a TV remotes, A/C remotes, telephones etc. Your room will have been fully cleaned, disinfected and sanitized before your arrival. A Gold Standard Card will be hanging on your door supporting that all GST cleaning standards are met.
Employees have been provided with the personal protective equipment such as face mask, face shield, rubber gloves and all other PPE's needed to be safe and to make sure you too are safe. All guests will be required to wear face mask while in public spaces.
Sanitizing stations has been established in strategic areas available for all employees and guests.
We have minimized the need for physical contact at check in such as requesting guest to pre-register by providing us the information required and by being able to make online payments at checkout.
Lastly, there is a program manager on-site to ensure in implementation of all the health and safety plans for the resort.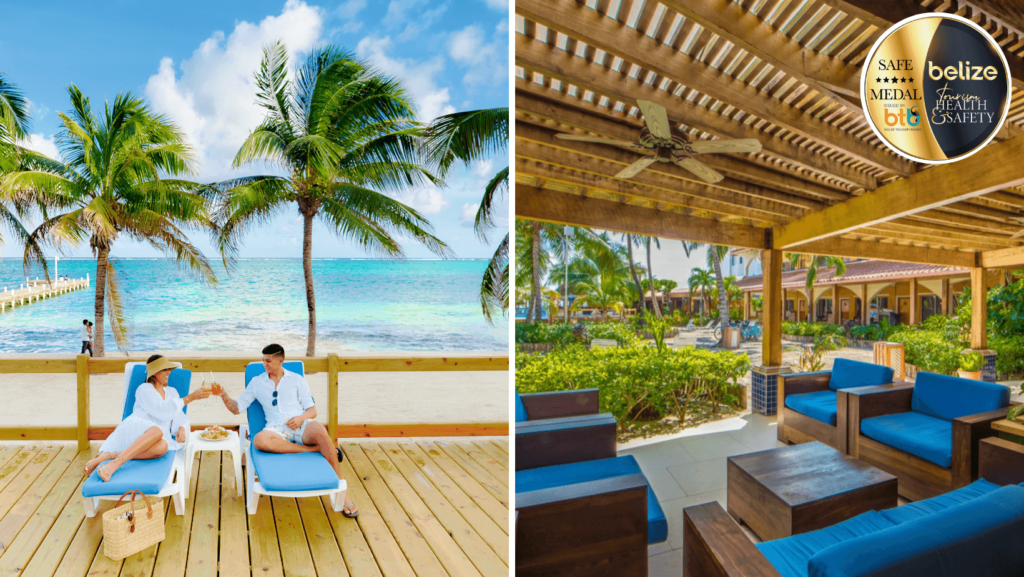 We look forward to welcoming you to the island and we hope you have a safe and enjoyable stay. For more information on our Covid-19 policies in place visit: HERE