World Travel Tourism Council (WTTC) celebrates as 200+ destinations getting the Safe Travels stamp, with Belize being one of those destinations! WTTC Awards Belize with a "Safe Travels" Destination Stamp. The Safe Travels stamp is the world's first global safety and hygiene mark that indicates if the destination has adopted health and hygiene global standardised protocols. Additionally, the protocols follow the World Health Organisation (WHO) guidelines and the Centre for Disease Control and Prevention (CDC).
Belize is delighted to be recognised as a safe destination through the WTTC's Safe Travels stamp program. It is one of six Caribbean destinations to have received this stamp. The country's highest priority has been and remains guests' health and safety. Similarly to other Caribbean destination, Belize has been proactive in taking preventative measures to ensure it is and remains a safe destination. Complimenting Belize's performance is the countries small population and being a destination where social distancing comes naturally.
Health, safety and wellbeing have always been a top priority for us at SunBreeze Hotel. We have carried out extensive training to enhance the cleaning and sanitation throughout the property to ensure guest safety. We are proud to be recognised as an approved Gold Standard Approved Hotel by the Belize Tourism Board.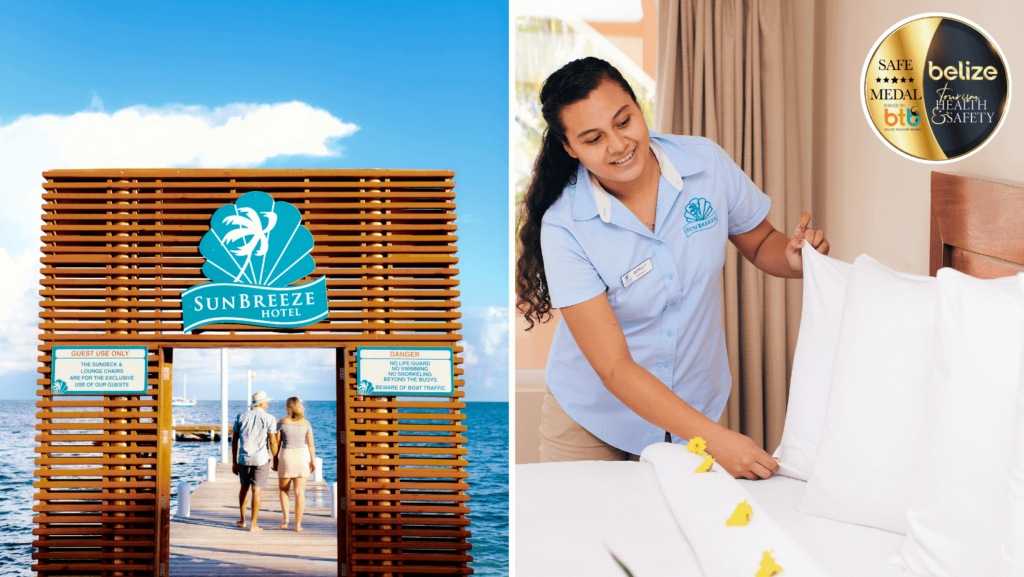 Apart from cleanliness at our core, our beachfront location allow for you to experience tropical isolation. Vacation in paradise on our palm studded palms grounds, surrounded by mesmerizing hues of blue. Additionally, there are countless outdoor experiences not too far from reach with the Belize Barrier reef roughly half a mile from the shoreline.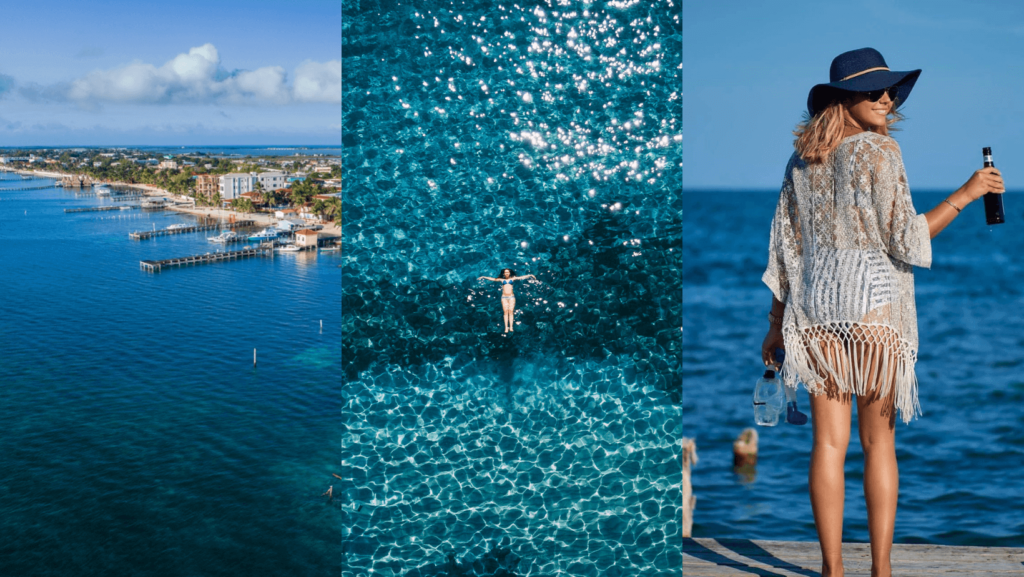 Belize is a favourable choice for your next vacation.