Travelling and seeing the world is simply amazing! But being able to travel with your loved one is even more wonderful and special. Travellers have whisked their partners off to Ambergris Caye to enjoy a romantic beach getaway.
At the beachfront resort of SunBreeze Hotel, couples get to enjoy the white sandy beaches, the beautiful blue shimmering of the Caribbean Sea, and the sound of splashing waves of  Barrier Reef.  Furthermore,  picturesque vistas, intimate beach dining opportunities, and romantic rendezvous activities add to an unforgettable stay. 
Here is our curated list of top romantic things to do on the island during your SunBreeze stay.
Private Beach Side Dining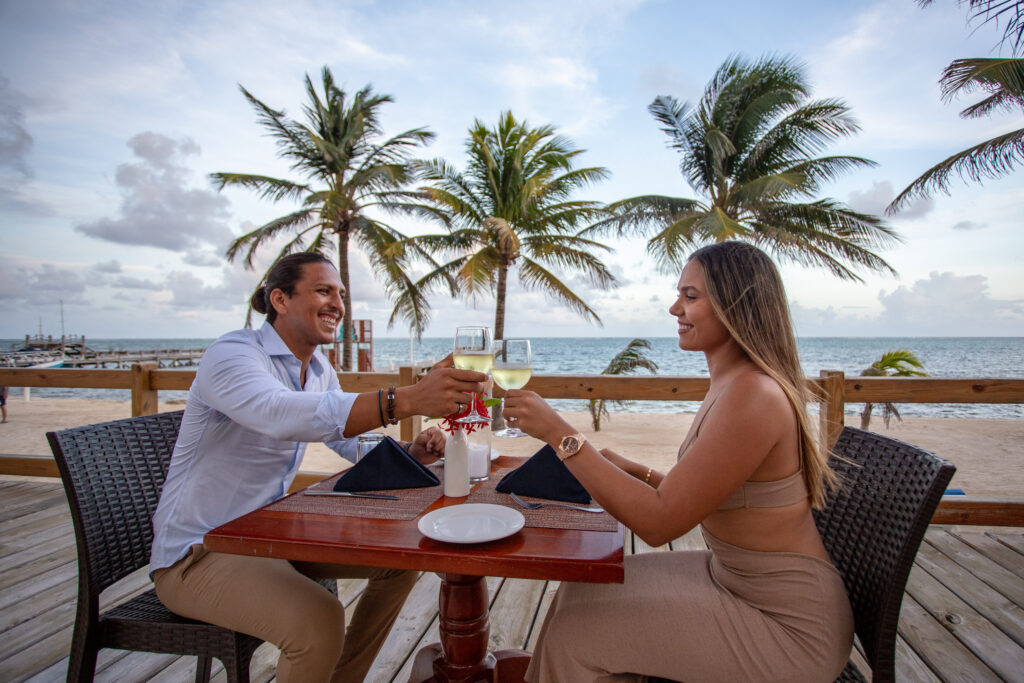 Get lost in the music of the sea while dining beachfront at Blue Water Grill. Enjoy a romantic candlelight dinner with a view of the Caribbean Sea. Toast to your love with a bottle of champagne. To top off the night, be sure to look up. As night falls, be mesmerized by a sky blanketed with stars. To arrange your private dinner setting touch base with our concierge who will be sure to help arrange a special evening.
Private Snorkel Trip for Two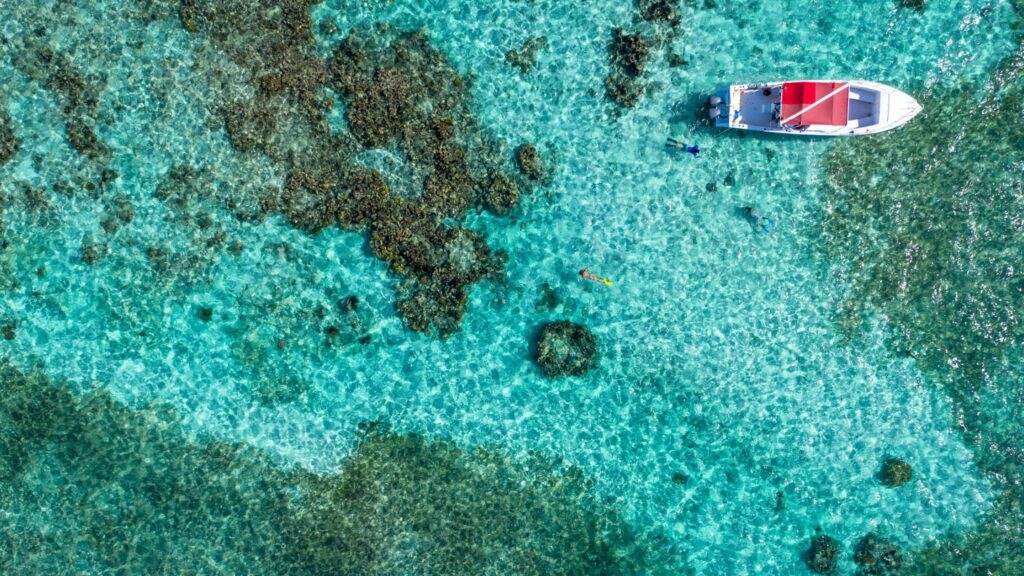 Home to the second-largest barrier reef in the world, snorkeling is a must-do when in Belize. Add a little adventure to your itinerary with a private snorkel trip for two to Hol Chan Marine Reserve. Located just south of Ambergris Caye, a short 15-minute boat ride from our Sunbreeze Hotel in San Pedro, it is one of the most popular snorkel spots in Ambergris Caye. You will fall in love with the beautiful clear Caribbean waters and vibrant marine life. After snorkeling the reserve you will head over to Shark Ray Alley. It is a popular site teeming with nurse sharks, rays, and marine life. Swimming with sharks will be sure to reignite your spark as you bound through adventure.
Sunset Cruise for Two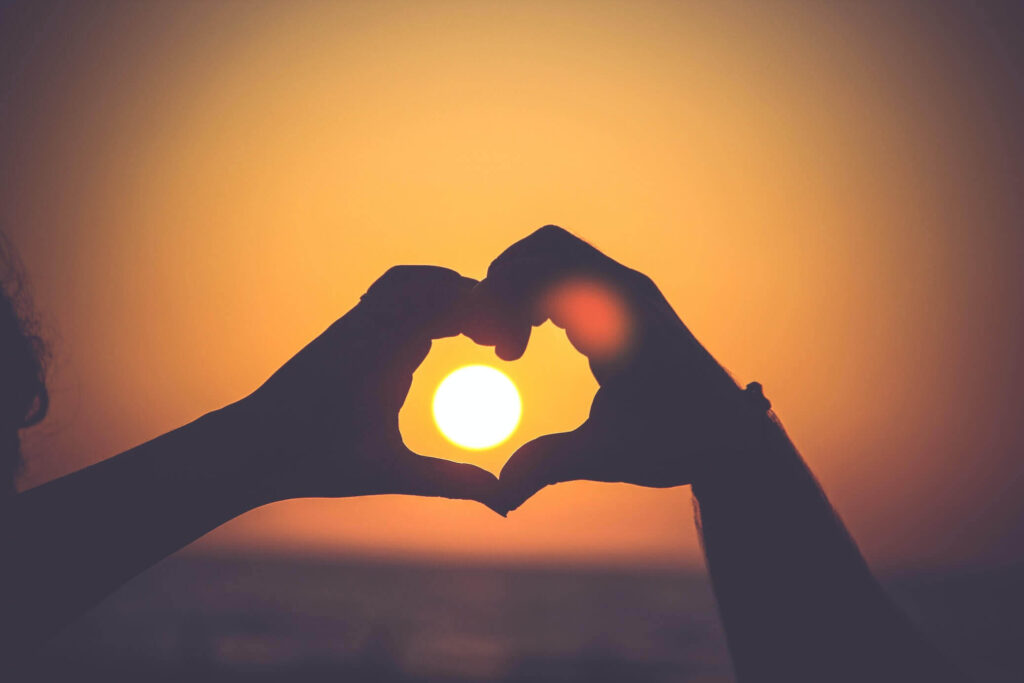 From Ambergris Caye you can enjoy amazing sunsets. One way to witness a gorgeous sunset is on a sunset cruise for two. Cruise off into the twilight. Watch the colors of the sky change whilst sipping a cocktail. The glimmering of the sea as the sun sets makes for a magical end to the day. Going on a sunset cruise is the ideal choice for a romantic evening.
Looking for a vacation full of cuddles, kisses, laughter, and adventures, look no further than SunBreeze Hotel. Make your next trip to Belize with your loved one a memorable one. Explore our romance packages or touch base with our reservation team who will be able to arrange something special for you and your loved one.
Celebrate Love – February Room Special on Direct Bookings
For the month of February take advantage of our best room rates available when you book direct .