Belize is now open and we look forward to welcoming you to the island! In preparation for your visit, here are 3 easy steps to follow for your arrival into Belize!
Step 1: Download the Belize Health App.
The first step in preparing for your trip is to download the Belize Health App form via APK file for Android (version 1.10 or newer) and in the App Store. Fill in the required information within 96 hours of boarding your flight to Belize. Once completing the form you will be given a unique QR code. Take a screen shot of the QR code/unique ID number once complete to assist Health Inspectors to access your information upon arrival at the Belize International Airport.
Step 2: Bring a negative COVID test.
Secondly, bring along a negative covid test result. You can take a PCR test within 72 hours of travel, OR a Rapid Antigen, Sofia, SD Biosensor, ABBOTT (Panbio) test taken within 48 hours of arrival. Bringing along a negative COVID test will allow for fast track arrival processing. If you are unable to bring along a test you can take one upon arrival for $50 USD.
Step 3: Stay at a Gold Standard accommodation.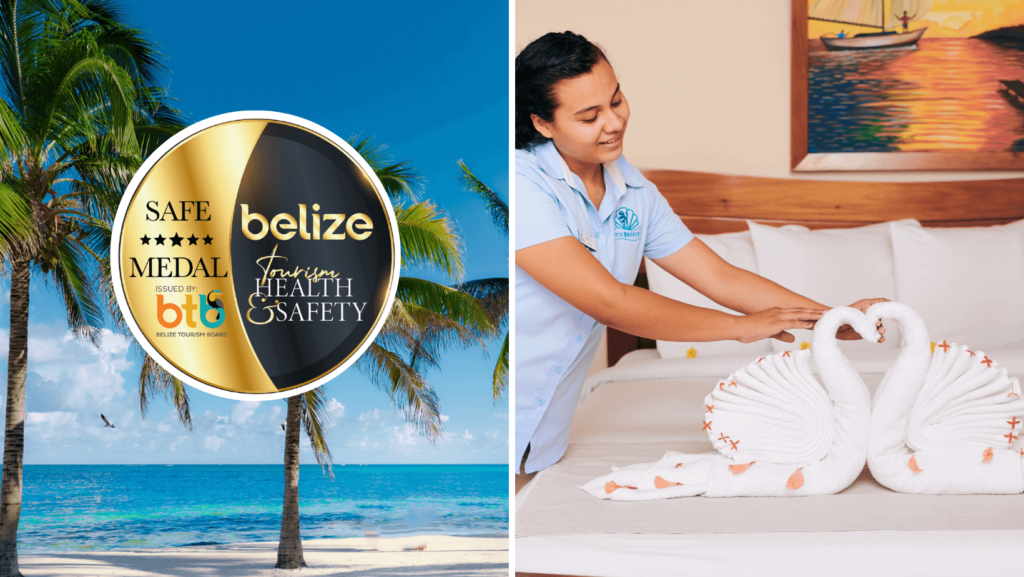 Thirdly, you must stay at a Gold Standard Approved Accommodation. SunBreeze Hotel is approved as a Gold Standard Certified Hotel by the Belize Tourism Board. At SunBreeze Hotel we have carried out extensive training to enhance the cleaning and sanitation throughout the property including our partners at the Delmy's Massage Studio, Ambergris Divers and Blue Water Grill Restaurant. We are proud to be recognized as an approved Gold Standard Hotel. Health, safety and wellbeing have always been a top priority.
During your Stay in Belize
At SunBreeze you can expect to have a safe and enjoyable stay. There a few other requirements to consider during your stay. These include wearing your face mask at all times when in public spaces. Practicing social distancing and washing or sanitizing hands regularly.
Fun in the Sun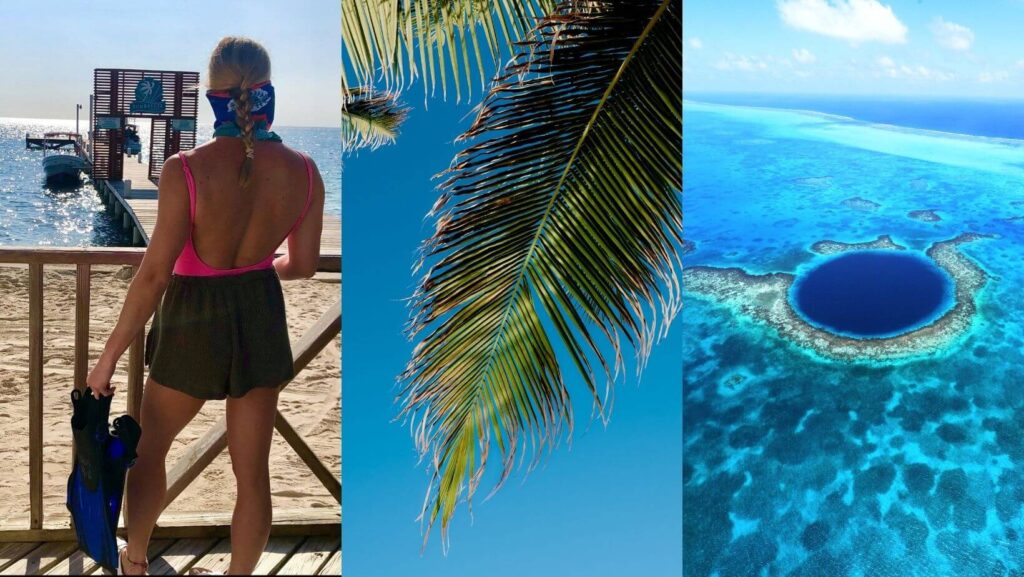 The best part about vacationing with us is being able to enjoy the Belize Barrier Reef! Fishing, snorkelling, diving are all possible. The only requirement to enjoy these adventures is that you must be book with a Gold Standard certified tour operator. Our on-site dive shop, is Gold Standard approved. Our concierge desk will be happy to help arrange any tours you would like to enjoy whilst on the island.
Further information or assistance on the new destination protocols visit https://www.travelbelize.org/health-safety or email res@sunbreeze.net.