Belize, conveniently located on the Eastern Coast of Central America, is bordered by Mexico on the North, Guatemala on South and West and the Caribbean Sea on the East. Belize's location makes it a skip away from many major cities across North America and Europe.
How do you fly into Belize ?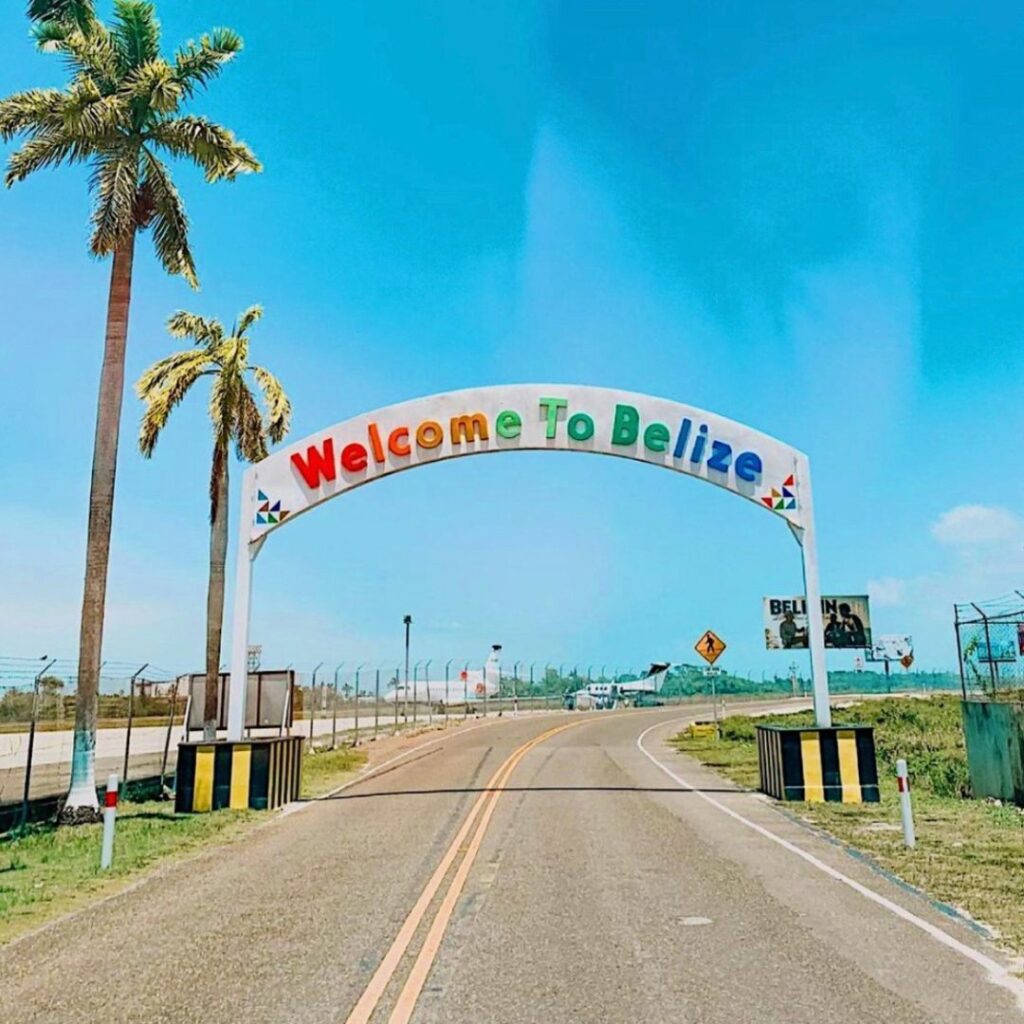 Belize has one international airport which is Philip S. W. Goldson International Airport (BZE) .
Many major airlines offer non stop services to Belize.
American Airlines offers flights from Miami, Florida (MIA), Charlotte, North Carolina (CLT, Dallas, Texas (DFW) and Los Angeles, California (LAX)
Copa Airlines offer flights from Panama (PTY)
South West offers flights from Houston, Texas (IAH) and seasonal flights to/from Denver, Colorado (DEN)
West Jet offers seasonal flights from Calgary, Alberta (YYA) and Toronto, Canada (YYZ) 
TAG Airlines offers flights from Guatemala City (GUA)
Air Canada offers flights from Toronto, Canada (YYZ)
Avianca offers flights from San Salvador, El Salvador (SAL)
Delta offers flights from Atlanta, Georgia (ATL)
United Airlines offers flights from Houston, Texas (IAH), Newark, New Jersey (EWR) and
Chicago, Illinois (ORD)
Tropic Air offers flights from Cancun, Mexico (CUN), Flores, Guatemala (FRS), Guatemala City (GUA) and Roatan, Honduras (RTB)
Getting Around in Belize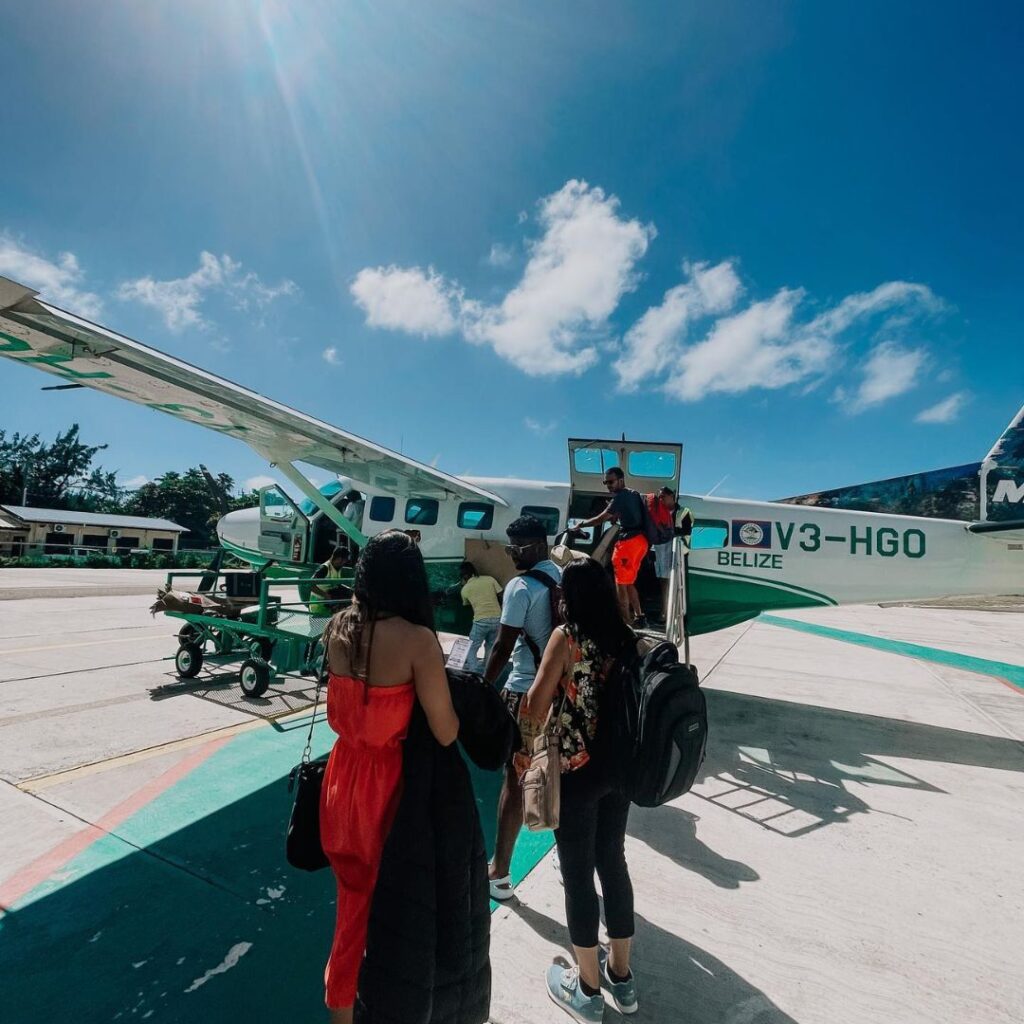 Belize is a small destination so getting around Belize can be done easily with little time spent travelling. The most popular way to get to Ambergris Caye is by flight. SunBreeze Hotel is located right at the north edge of the San Pedro Town on Ambergris Caye. Roughly 36 miles from Belize City, the easiest way to get to the island is by flight or ferry.
From The Belize International Airport – Phillip Goldson International Airport (BZE), guests can take a 17 minute domestic flight to the San Pedro Johnny Grief Municipal Airport (SPR). Flights are available every hour from 7:40am to 5:40pm. Have more time on your hands you can choose to take a ferry to the island. From the Belize International Airport (BZE), guests can take a 25-minute taxi ride to the water taxi terminal in Belize City, where they can take a 1 1/2 hour water taxi (surcharge) to San Pedro, Ambergris Caye.
Getting Around on Ambergris Caye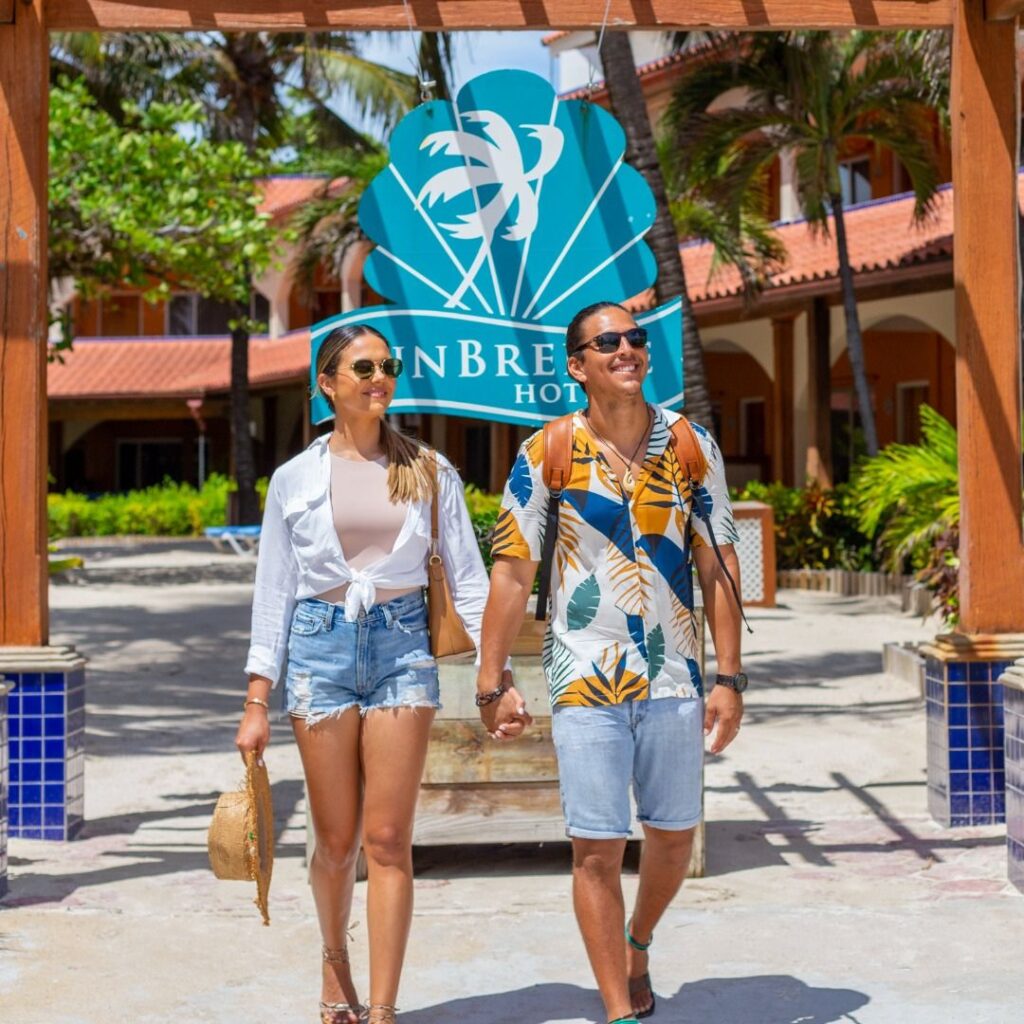 What makes SunBreeze Hotel special is its location. SunBreeze Hotel is located in town within walking distance to restaurants, bars, grocery stores, entertainment centres and more. Apart from getting around by foot the main transportation around the island is by golf cart. These are available for rental through the front desk and can be rented by the hour, daily and weekly.