The best parts of vacationing with friends? The memories you make, of course.
Belize, part Central America, part Caribbean, is a small country packed with grand adventure, having something for everyone to enjoy. Its lush tropical jungle, vibrant reefs, beautiful cayes, friendly English-speaking people, abundant wildlife and ancient Maya sites set it apart from any destination. Whether your group of friends plan around beaches, nightlife, adventure or food, Ambergris Caye is the perfect base for your next vacation with friends. Here is why!
Why Choose Ambegris Caye for your next Vacation with friends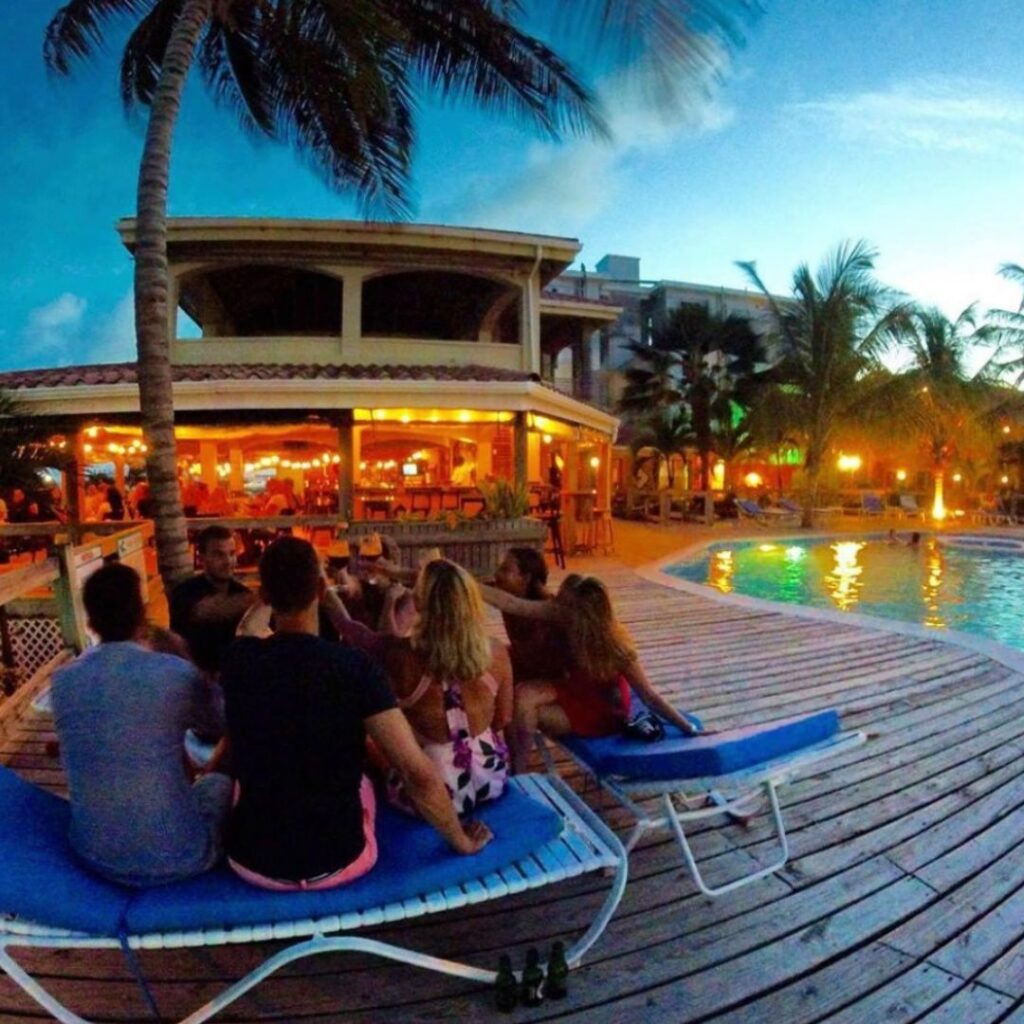 Ambergris Caye is the most developed island in Belize. Whether you're most into diving, snorkeling, unwinding, dancing or dining Ambergris Caye offers it all.
Belize is within easy reach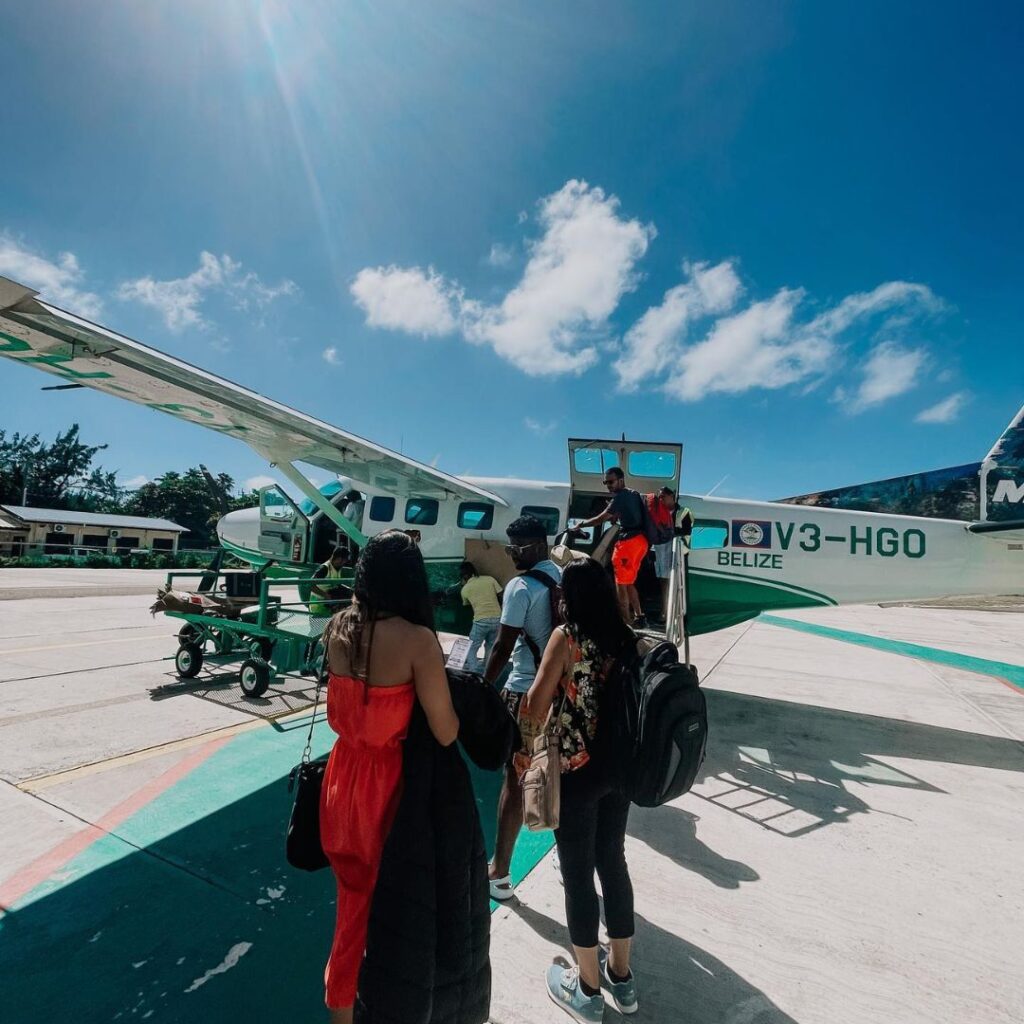 Belize is a quick getaway from many North American destinations making it ideal friends traveling from different places. Traveling with friends, you may be on different schedules or live in different places. No matter where you are based you can be in paradise within a day. A quick International flight in the morning, followed by a short 15 minute puddle jumper flight to Ambergris Caye getting you on the island by midday allows for plenty of quality time with friends in paradise.
Plenty to Do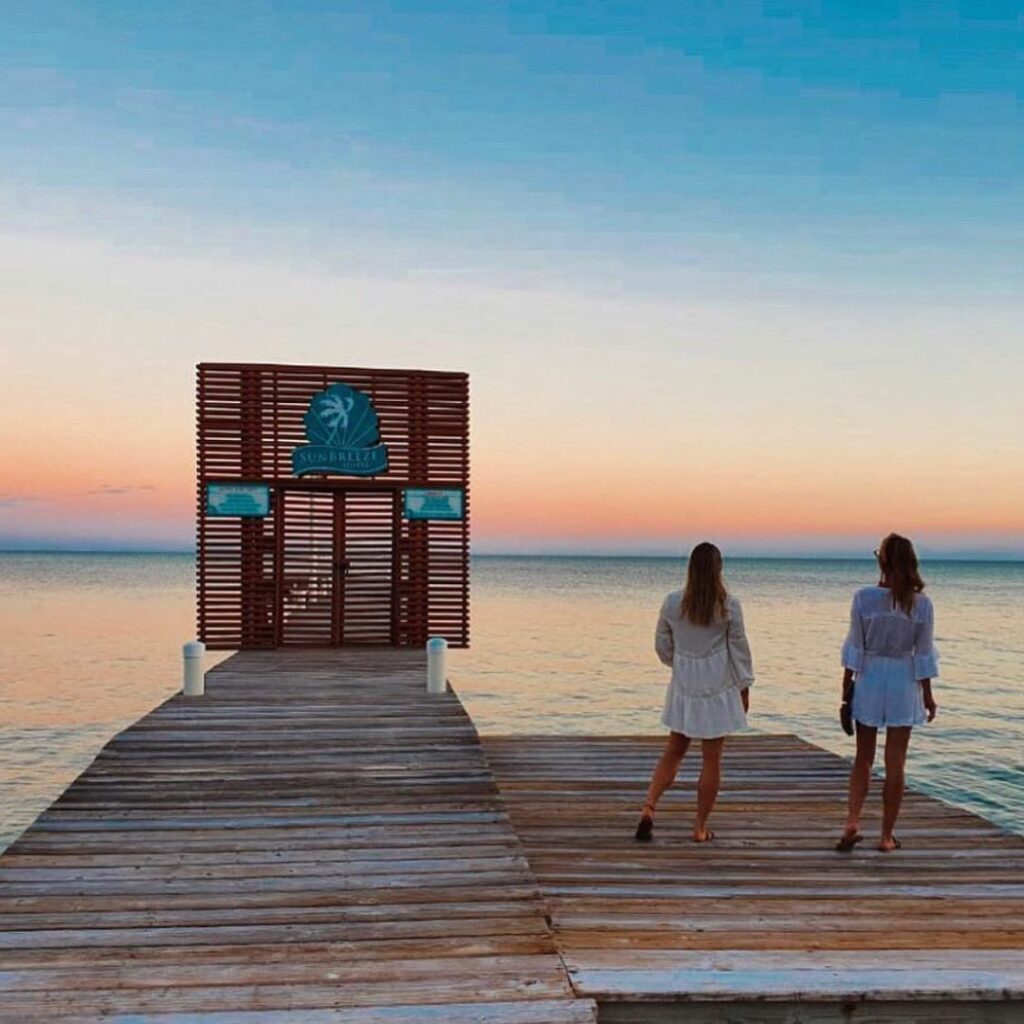 Ambergris Caye lures in visitors due to its close proximity to the reef, its natural beauty and easy access to outdoor marine activities. From Ambergris Caye there is some of the best diving and snorkeling in the world with the largest barrier reef in the Western Hemisphere about half a mile from the shore. Depart on a grand adventure from our resort dock on a private catamaran charter. Enjoy the beautiful Caribbean waters of Belize in an intimate and fun atmosphere on a charter as you spend the day on then water with friends fishing, diving or snorkeling.
For those looking for a mix of jungle adventures, from the island you can also enjoy a full day trip to the mainland to explore ancient Maya sites, do some jungle ziplining or venture on a cave tubing excursion.
A Culinary Paradise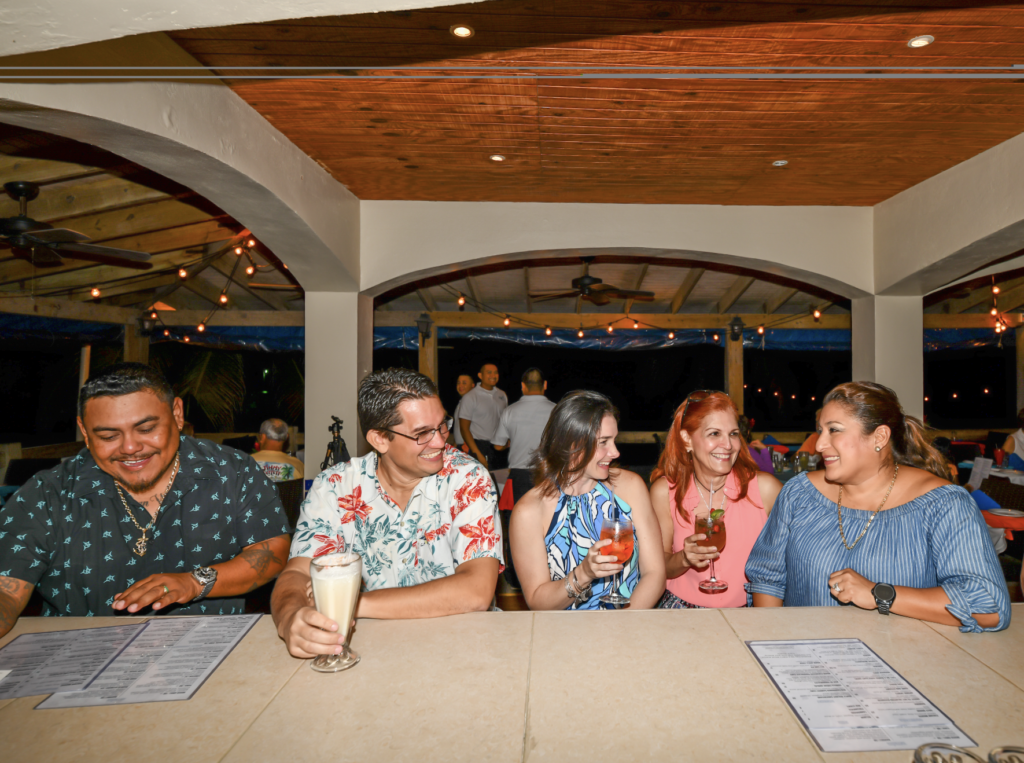 Some of the best memories are made around a dinner table. Ambergris Caye is a culinary paradise offering many places to dine. Being on the island enjoying fresh seafood dishes is a must! Our on-site restaurant Blue Water Grill offers daily seafood specials and plenty alternative international dishes to suite all pallets.
Easy to get around
Moving around with a group can sometimes be stressful. With the hotel conveniently located in the heart of San Pedro Town, shops, restaurants and beach bars are all a short walk away. Cart rentals are also a fun way to explore the island with friend. Choose from 4 to 6 seater rentals to fit in your group size.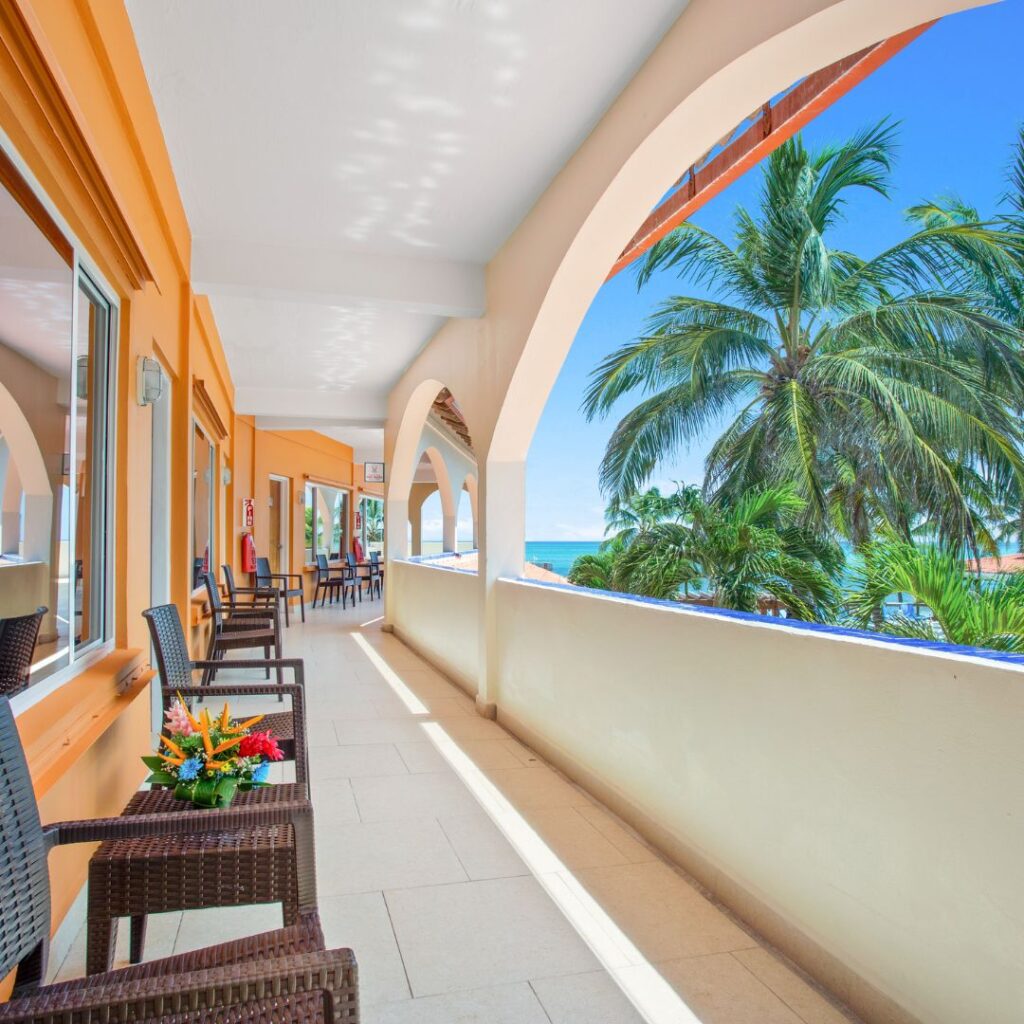 SunBreeze Hotel on the south edge of the laid-back and picturesque island of Ambergris Caye, Belize, offers the perfect base for your tropical getaway with friends. All guest accommodations are thoughtfully designed and appointed with a mix of double and queen beds in each room perfect for friends traveling together.
Group of 10 Package US$ 1,339.00 per person
Life is meant for great adventures with friends. Here is what your next vacation with friends can look like.
5 Nights /6 days Deluxe Room Accommodation
Caye Caulker Catamaran Day Sail ( Private )
Stop to snorkel Hol Chan Marine Reserve and Shark Ray Alley, Stop over at Caye Caulker or dull day Reef Fishing and Beach Bar B-Que ( Private)
Daily American Breakfast
1- 24 hour 4 seater shared Golf Cart
Group Dinner
Round Trip Air Transfer(Belize International- San Pedro)