Looking for deals on vacations in Belize? You have come to the right spot! For the entire month of July receive a discounted rate on rooms at SunBreeze Hotel. 3 night stay start at $413 USD. Offer valid on direct bookings only.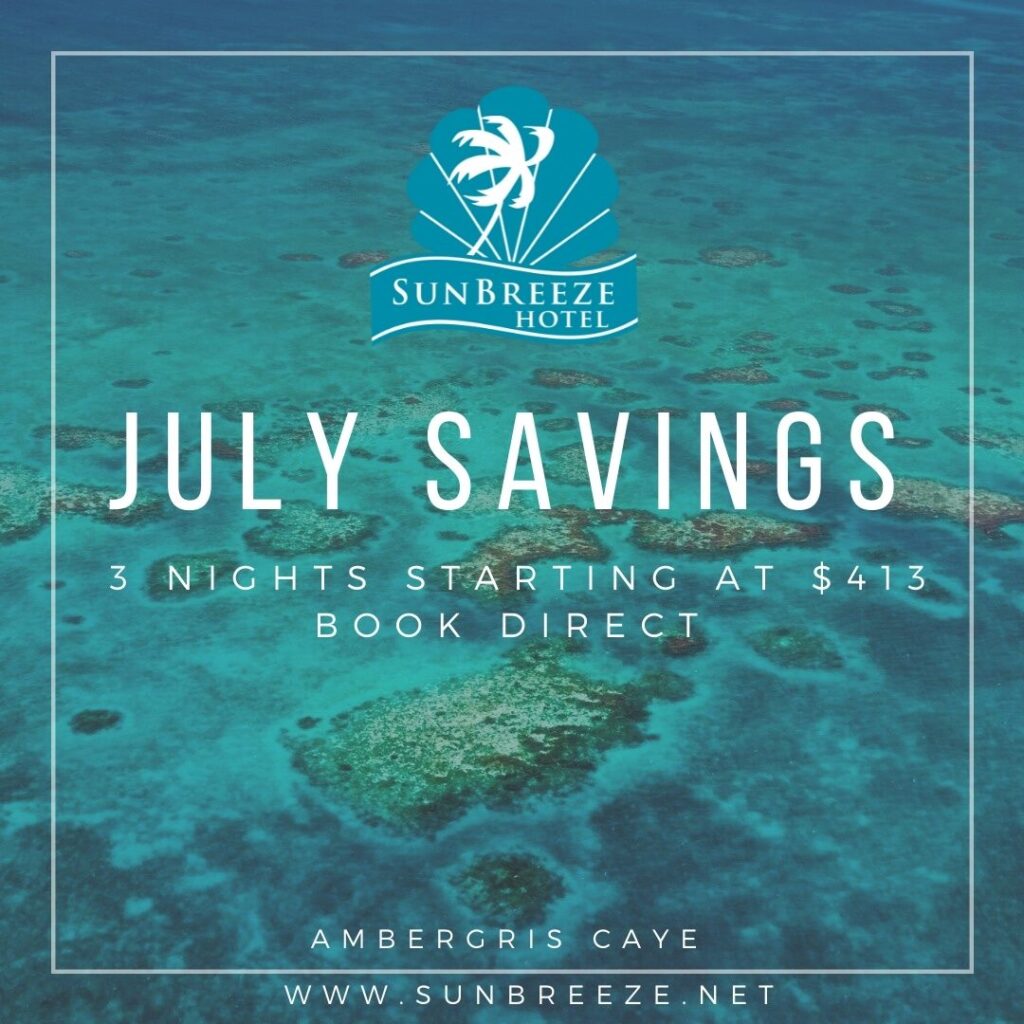 What's Happening on Ambergris Caye in July
Food festivals and events are back on the calendar for 2022! Save the date for these top food festivals on Ambergris Caye this summer !
San Pedro Lobster Fest June 30 – July 9
On Ambergris Caye, the opening of Lobster Season in Belize is celebrated yearly with a range of festivities known to many as Lobster Fest. During this time you can find the beach buzzing with many special events taking place. This year Lobster Fest fun on Ambergris Caye begins on June 30th, 2022 with a Lionfish event. Between July 1st and July 9th you will be able to enjoy special dinners and events organized in celebration of these crustaceans. Be sure to visit our onsite restaurant, Blue Water Grill who will be serving up tasty Lobster specials daily.
International Food and Music Festival – July 30 – July 31
Belize will be hosting it's first-ever International Music and Food Festival. Pencil in yoru calendars July 30th and 31st, with lively music performances from both international and local artist varying in genres from Punta, Reggae, Soca, and Dancehall to Afrobeats and Latin Beats. In addition to lively music, the culinary scene will be just as bold. Various food booths will be present showcasing the diversity of Belize's culinary landscape.