April calls for beautiful scenery and warm temperatures. Nothing beats the sand, the sea, and the sweet Belizean sun on your skin during a relaxing vacation. And there's no better place to enjoy all that and more than at SunBreeze Hotel on La Isla Bonita.
A tropical escape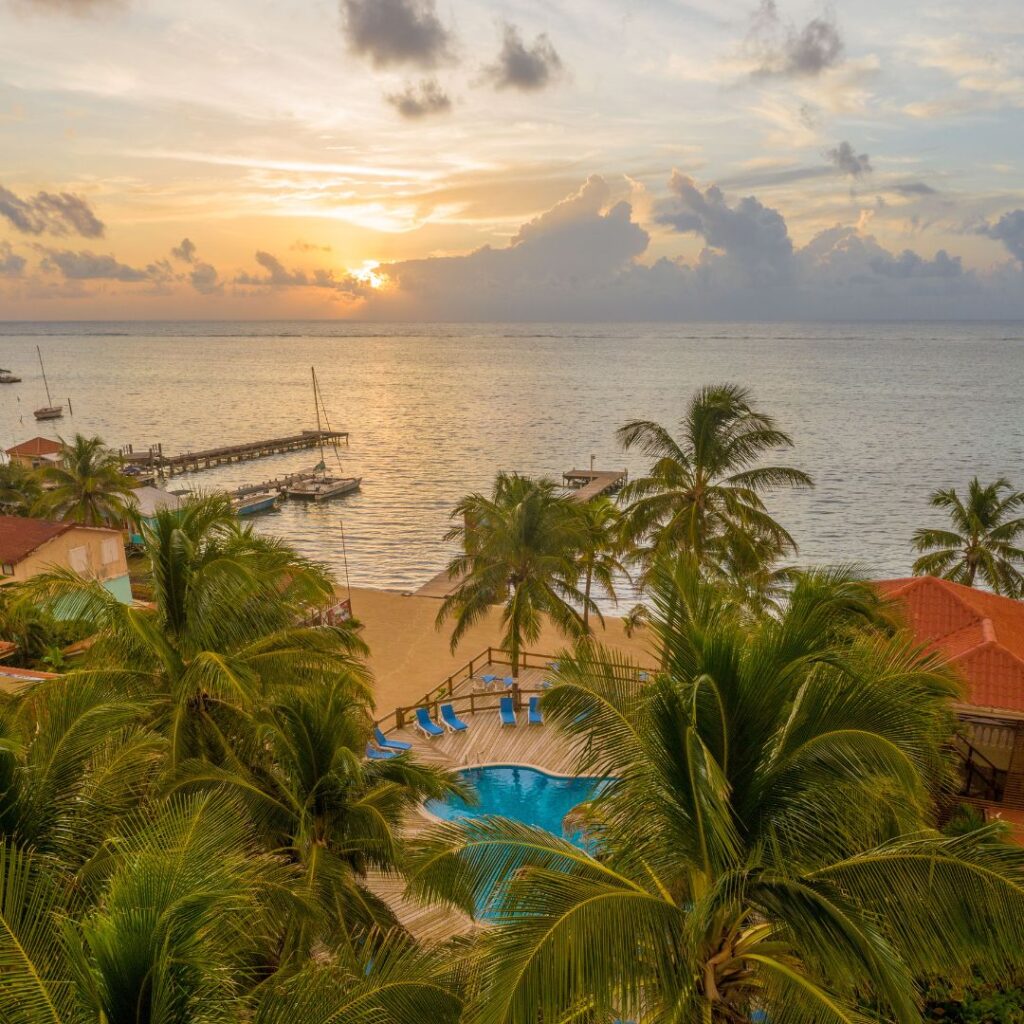 Located on the southern end of San Pedro town, Sunbreeze Hotel combines Spanish architecture, lush tropical gardens, and breathtaking views of the Caribbean Sea for a paradisiacal stay on the island. This seafront oasis faces the Belize Barrier Reef and promises a serene and relaxing atmosphere while still being near to all the culture, dining, and entertainment of San Pedro.
Belize events and festivals in April
Easter is a buzzing time to be in Belize. With a four day holiday from Good Friday until Easter Sunday, you'll find an array of exciting events, from street festivals to religious ceremonies to lively beach parties taking place on Ambergris Caye. Belize  is one of the  most diverse regions, so you can expect to experience new traditions and customs during your time in Belize.  From enjoying hot cross bun, eating fish instead of meat on Good Friday to participating in Easter services and cultural practises.
Perfect weather for adventures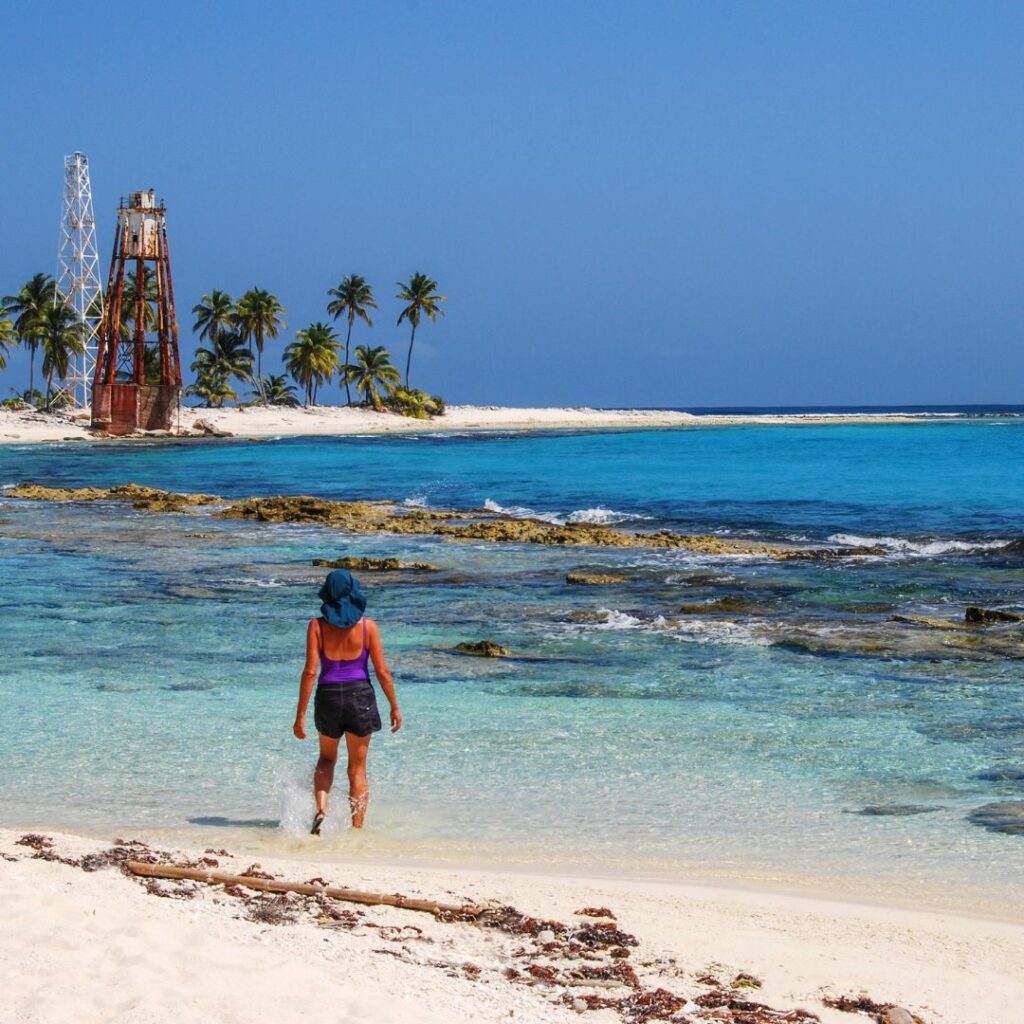 April is when temperatures start to heat up, with highs around 85°F. The best way to cool down from the heat is poolside with a cocktail in hand when not out our sea enjoying the Belize Barrier Reef.  Perfect weather allows you to enjoy plenty outdoor adventures. Belize is full of adventurous outings. The Belize Barrier Reef is less than a mile from shore with our dive shop on property allowing you to scuba dive, snorkel, and fish with ease. Belize's island and beaches may get most of the glory, but the interiors of Belize are also known for their lush jungles, national parks, and exotic wildlife —all of which are within easy reach. There are plenty of ways to discover each ecosystem, from scuba diving through the coral reefs to taking a boat inland from the island to explore the ancient cities of the Maya hidden amongst Belize's lush jungle.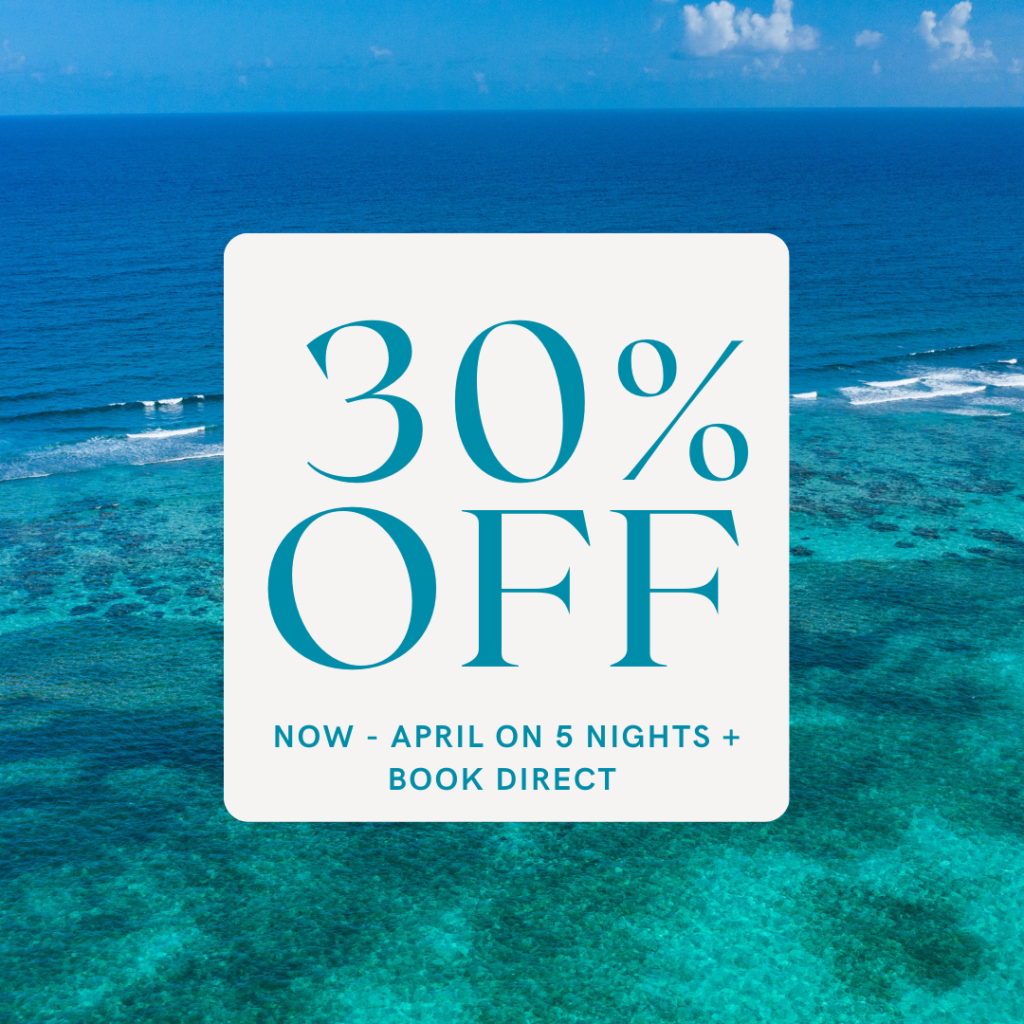 With the weather as best as it gets, why not stay as long as you can. From now until the end of April book 5 nights or more and receive up to 30% off. You can enjoy a 5 night stay in our standard room for $895.35  when you book direct.