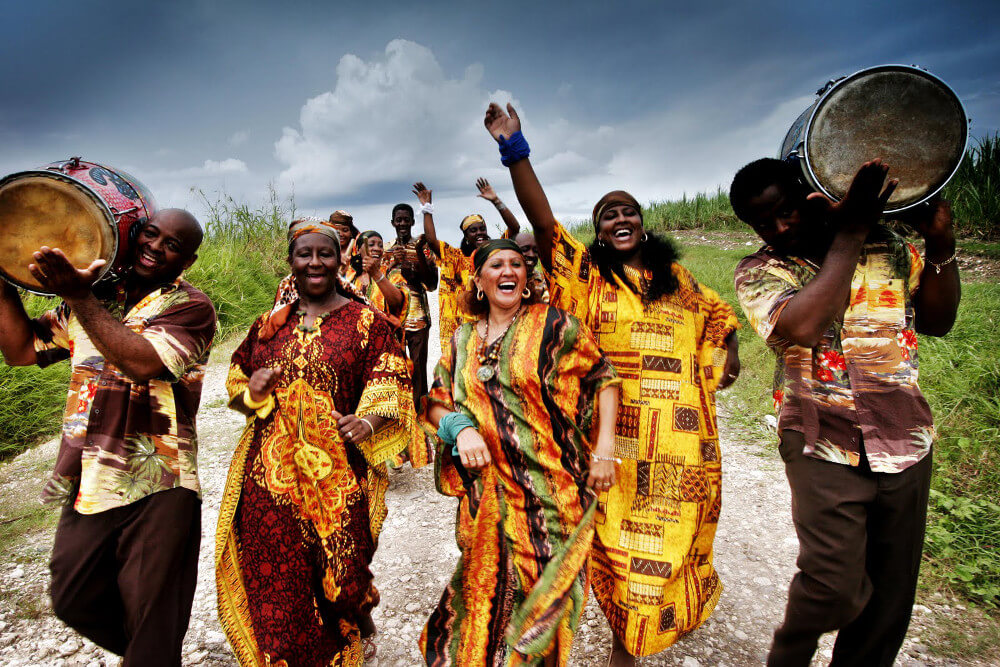 Belize's music has a mix of Kriol, Mestizo, Garifuna, and Maya influences. Each culture is known for a special genre, but the general population listens and dances to everything.
Kriol: Instruments such as an accordion, electric guitar, steel drums and banjo, are paired with turtle shells, it's amazing!
Mestizo: The instrument of choice for the Mestizo is the Marimba. It has been modified and can now be heard in some villages of Corozal, Orange Walk, Cayo and Toledo.
Garifuna: Their most popular music is called Punta: an upbeat, dance style tune that revolves around the beating of drums and the movement of your hips. One artist that has done a great deal for Belizean music on the international music scene is Andy Palacio. He steered away from the popular Punta Rock, by doing this; he tapped into the soulful side of Garifuna music and got people listening instead of only dancing.
Maya: The Maya equally share the love of the Marimba music, to the point that it's known as the national instrument of Guatemala. The Maya harp is created from rainforest hardwoods, such as Mahogany, by using special handmade tools and is part of an age-old tradition.