Give the Gift of Belize - A SunBreeze Vacation
The Gift of Lasting Memories
Are you looking for an inspired and memorable gift for the globetrotter on your list this Holiday Season ? Provide your loved one with a Belize vacation.  With a mix or relaxation and adventure, from a seafront stay to snorkeling the second largest Barrier Reef in the world, it's a gift that will surpass even the highest expectations. 
5 Night Belize Vacation for Two $1670 USD
A thoughtful gift voucher from SunBreeze provides the promise of travel with freedom and flexibility.  It is redeemable by your loved one at any point in time of travel up until June 2024. 
Step 1: Visit our Booking Engine HERE . Select February  14, the day of love in the booking engine. GIFT OF BELIZE  package will appear. Follow the check out process. 
Step 3: Receipt and Gift Voucher will be sent to you via email. 
Step 3: Actual date will be booked when the recipient contacts the hotel to confirm travel date. Voucher Redeemable  and Voucher Valid on travel up to June 2024.  Email  res@sunbreeze.net to redeem voucher.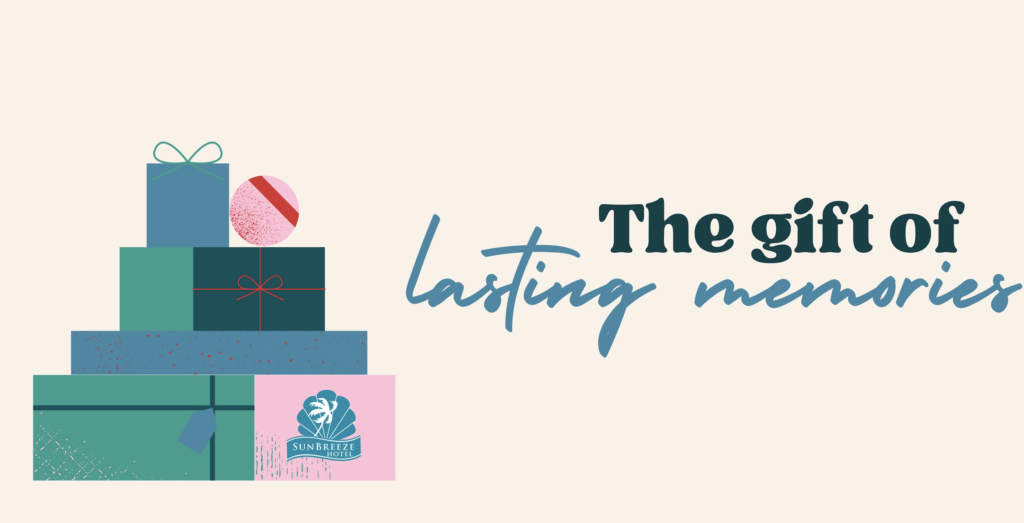 Terms & Conditions 
Voucher Valid for travel up to June 2024. Voucher is non-refundable if travel not completed before June 2024.  
Once voucher is redeemed: Voucher redeemable for travel up until June 2024 with Block out dates applied in the holiday season. Cancellations Received 45 – 31 days prior to arrival date, there is US$ 100.00 penalty fee with package left as a credit to be used at a further date within the voucher timeframe.
Cancellations Received 30 days prior to arrival date are non-refundable. All cancellations must be received in writing and cancellations are treated as such when receipt of cancellation is confirmed in writing.
Unused portions the package are non-refundable and non transferable.